At about 36 weeks' pregnancy, Brisbane couple Holly and Josh gave birth to their firstborn son, Bluey. He was perfect in every way, but he was stillborn.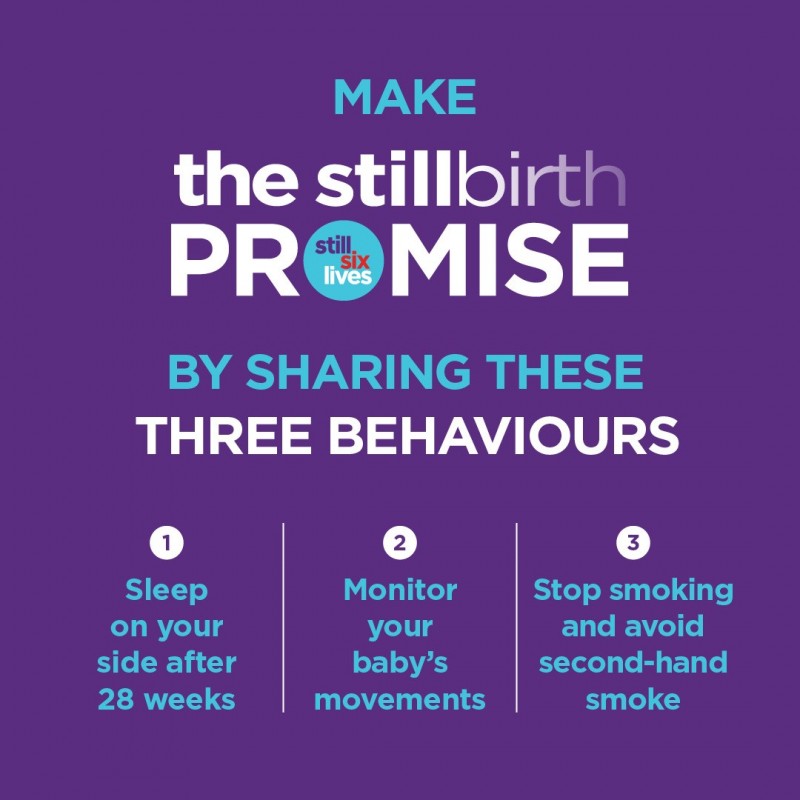 "We were in disbelief. I just hoped that it was all a mistake, that they'd got it wrong somehow and our baby boy was going to be fine. But when he was born, the deafening silence in the delivery room, where there should have been newborn baby cries, confirmed our worst fears," says Holly.
"I'd heard stories of people going through stillbirth, but you don't ever really believe it could happen to you," says Josh.
Around 2,200 families experience the tragedy of stillbirth each year in Australia. While not all stillbirths are preventable, there are ways to reduce the risk.
Holly and Josh, through their foundation Blue Hearts, have joined with Red Nose including Sands, Stillbirth Foundation Australia and the Centre of Research Excellence in Stillbirth to create an important new stillbirth awareness initiative: The Stillbirth Promise. (Link The Stillbirth promise to website – https://preventstillbirth.org.au/the-stillbirth-promise/ )
By sharing their story and making The Stillbirth Promise, they hope to inspire Australians to join a movement that has the potential to save an unborn life. They also hope that encouraging the conversation about stillbirth will help others who have experienced it, to feel heard, and less alone.
"We're encouraging Australians to make The Stillbirth Promise in the hope of sparing other families from the devastating loss of losing a baby", says Holly. "Understanding more about stillbirth could save a baby's life."
Jackie Mead, Co-CEO of Red Nose, says we cannot afford not to have conversations about what can be done to minimise the incidence of stillbirth in Australia:
"The Stillbirth Promise brings the real stories of those impacted by stillbirth into focus, to help inspire people to share their stories and personal reasons to make the promise. Stillbirth can be difficult to discuss, but we must address the misbelief that there's nothing that can be done to reduce stillbirth risk.
"We are focused on providing every Australian with information about three proven behaviours that can have a positive impact on a pregnancy.
"A baby is lost to stillbirth in Australia every four hours and its effect lives on through bereaved parents, aunts, uncles, grandparents, friends and close loved ones. Every Stillbirth Promise made and every share of the three behaviours is a step towards supporting families and saving babies' lives," says Jackie.
It's easy for Australians to make their own Stillbirth Promise. Film a selfie-style video and share it to your social media. In the video, pledge your support of The Stillbirth Promise (I am making The Stillbirth Promise because / for / in honour of…') and mention the three proven ways to help reduce the risk of stillbirth:

• Sleep on side after 28 weeks of pregnancy

• Monitor baby's movements. If any changes are noticed, contact a maternity care professional immediately

• Quit smoking and avoid second-hand smoke.

Find out how to make your Stillbirth Promise on the campaign website.