Our National Scientific Advisory Group (NSAG) is made up of leading Australian specialists and experts across the stillbirth, sudden and unexpected death in infancy, and bereavement space. Associate Professor Fran Boyle is one of its members and she shares with us what the role means to her in honour of National Volunteers Week.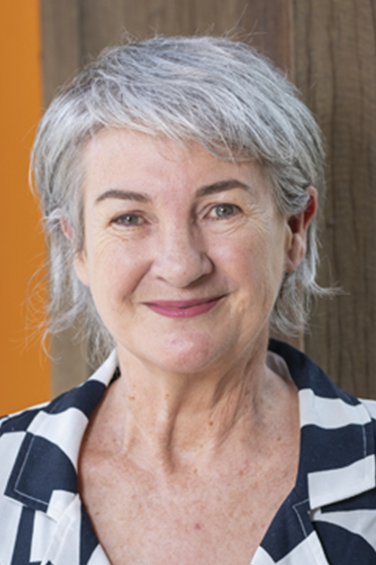 The National Scientific Advisory Group is an education and research committee whose role is to recommend research initiatives, identify gaps in Red Nose's education and grief and loss services and to ensure our education messages stem from robust, evidence-based research. As well as being a current member of the committee at Red Nose, I've held a number of roles with Sands over the years, including parent supporter, trainer and member of the Sands management committee.
I started volunteering with Sands Queensland more than thirty years ago. At that time, Sands had just started in Queensland and we were a small group who got together in each other's homes to produce a newsletter and provide phone support to other families.
Like so many volunteers who are drawn to Red Nose and Sands, I wanted to do all I could to improve the care and support available to parents following the loss of a baby and that same drive is why I continue doing what I do today.
Outside of my role on NSAG, I'm a health services researcher at The University of Queensland's Institute for Social Science and Research, where I also co-lead the care after stillbirth program with the Centre for Research Excellence in Stillbirth.
My interest is in understanding people's experiences of health care and how we can work to improve those experiences, especially for bereaved parents.
I've experienced so many meaningful and memorable moments as a volunteer for Red Nose and Sands. Seeing the organisation flourish is a source of ongoing fulfilment for me.
Stopping to reflect on the very large numbers of people who've been supported in so many different ways over the years highlights a wonderful achievement, but at the same time a very sad reality.
And personally, the lasting bonds and friendships I've forged in this community have been such positive reminder of my own baby's legacy.
I do believe that volunteers can make a difference. For example, parent voices and parents' experiences have been the driving force for so many improvements in care after the loss of a baby.
There are also many different ways to volunteer. To anyone considering giving back to the Red Nose community, I'd say find a way to contribute that matches your interests and time availability, start small, and take it from there. Whilst your goal may be to help others, you'll soon find that volunteering has so many positive benefits for you, too. That's an added bonus!