As a midwife, Jane has held the loss of a life in her hands, and understands the lifelong trauma this loss brings to a family.
It is what led her to work for Red Nose.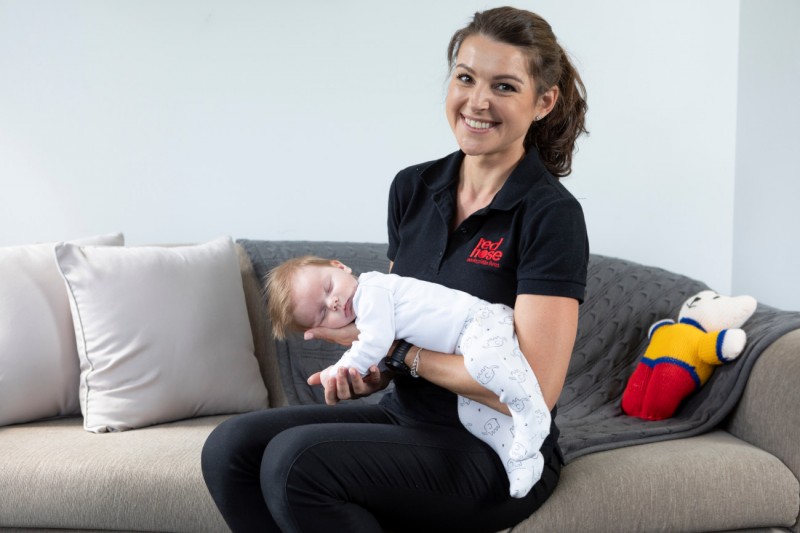 "As a midwife, I was faced with the trauma of little lives lost many times. While the grief I feel in my hands, it is nothing in comparison to the pain and suffering the family goes through – that's what drove me to help on a larger scale."
Jane joined Red Nose in April 2018, as Chief Midwife and Manager of the organisation's Health and Advocacy program.
"I was attracted to the opportunity at Red Nose because of the amazing work done on a national level to support families and Australians.
"It was well aligned to what I was already doing, as a midwife delivering babies.
"While I loved helping families one by one, Red Nose gave me the opportunity to help even more families on a wider scale."
Jane's role at Red Nose involves lobbying Government to ensure all families have access to lifesaving safe sleep education, and the right bereavement support services if the unimaginable does happen, and lending her clinical expertise in the areas of research, advocacy, and education.
She also works closely with Red Nose's National Scientific Advisory Group, a group of leading researchers and health professionals that recommend research initiatives that become evidence-based safety recommendations to help Australian families.
"Everything I do at Red Nose is an opportunity to make sure all Australians receive safe sleeping education and access to bereavement support, while also working towards reducing sudden and unexpected death in infancy, and stillbirth.
"It's such amazing work, and I never in a million years thought I'd be in a position to be able to do this."
Jane attributes a team-work environment as a big factor towards her work success.
"As a midwife, I was used to working in a team environment every day, and I was surprised to find that same environment at Red Nose," she says.
"There's a lot of comradery, support, and care for each other, as well as care for our bereaved families and new parents.
"Everybody who works here has their own personal reason for being here, and everyone is committed to working towards our goal of no little lives lost.
"Nine infant deaths a day is massive, and every single lost life has such a massive impact on so many Australians.
"I work at Red Nose because I believe we can make a difference, and that we can reduce this number, and end the pain that so many families have to deal with, each and every day."