My mum Sheila was always a collector and she loved to display her cherished memorabilia around the house. From a big cabinet of knickknacks to the parade of teddies up the staircase, one of her favourite collections was always her Red Nose Day Badges.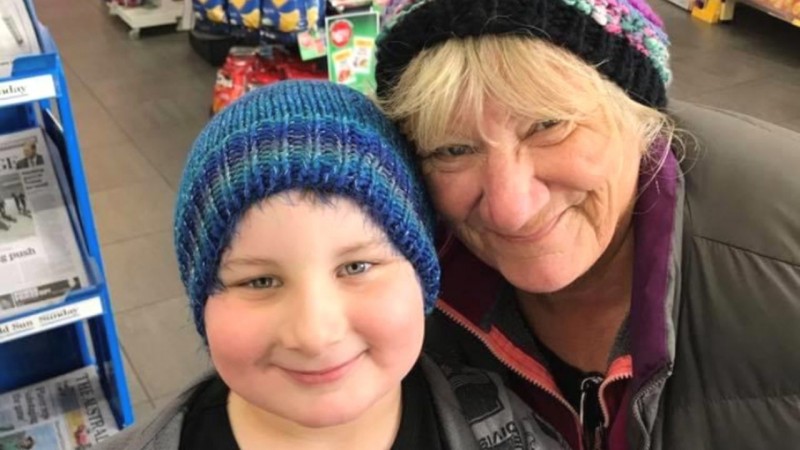 Mum passed away last year and as we've been sorting through her things, I found her prized collection of Red Nose Badges. She was always a proud supporter of the important work that Red Nose do.
For as long as I can remember, Mum loved to collect her Red Nose Day Badges. She always said that she was too vain to wear an actual red nose, so the badges were her way of supporting the cause.
She amassed quite a collection with 18 badges dating from the 1990's right up until 2006.
She would buy the new badge design every year, carefully writing the date on the back on them and adding them to her china cabinet with her other precious things.
Red Nose Day was something we supported as a family every year.
I remember that it was one of the biggest fundraisers and we would buy the badges before the day ready to wear them. Some of us kids wore the foam red noses too.
Sometimes she even had the badges out in a different display, such as pinned to her teddy bear collection, or even on the curtains to show her support for Red Nose Day.
When the badges were discontinued, Mum continued to support Red Nose by buying the variety of items that were out each year, but she always loved her badge collection the most.
Mum always said her greatest joy came when she became a grandmother to my son Harry in 2011.
I was very unwell at the time of Harry's birth and Mum was heavily involved in the care of her grandson.
It's a time we now treasure for all of the memories she made with him and the close bond they shared.
When my son was born the fear of losing him in his sleep was always in the back of my mind and I can recall many a time checking on him to see if he was still breathing.
Red Nose Day is vitally important to raise awareness about SIDS and to fund education and research that will hopefully help to eliminate it from happening in the future.
This year, I plan to carry on Mum's annual tradition of purchasing Red Nose Day merchandise and supporting such an important cause.
I will also involve my son Harry in this family tradition with the hope that he will continue it as he grows up too.
By Joanne Price
Red Nose Day is Friday, 14 August. This year, we are asking Australians to get silly for a serious cause to help save little lives and support grieving families.