It's Safe Sleep Week from March 6 – 12, 2023. Safe Sleep Week is Red Nose's annual national awareness campaign to help save little lives.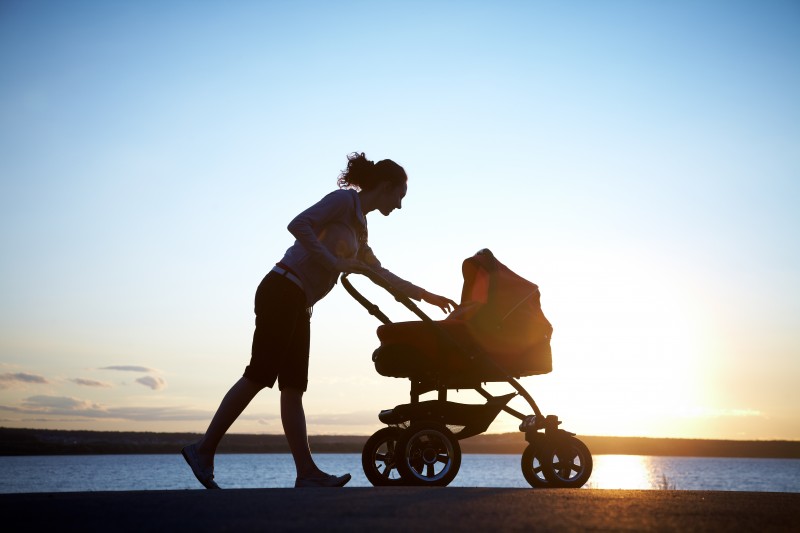 Twenty-nine per cent of parents believe that babies' prams should be covered with a plastic cover, muslin, or blanket, to protect their babies from the sun, a survey by Red Nose Australia has revealed.
As part of Safe Sleep Week, Red Nose is urging parents to avoid covering their pram with dry fabric or plastic covers as this reduces airflow and increases temperatures within the pram in warm weather. Overheating is a known risk factor for SUDI and SIDS.
A recent study published in the journal Ergonomics found that covering a pram on a hot day in Australia can raise the temperature inside a pram by almost four degrees celsius. The study also found that using a moist muslin cloth and a battery-operated fan dropped the heat in a pram by five degrees in hot weather.
Overheating increases the risk of SIDS and Red Nose recommends to check your baby frequently and look for signs of heat stress such as:
Listlessness or irritability
Skin may be pale and clammy initially, becoming hot and flushed
Increased sweating in early stages; decreased sweating as heat stress progresses toward heatstroke
Red Nose suggests that it is essential to keep the sun off your little one, but covering the pram with a dry blanket or wrap is not necessarily safe, so using a damp muslin cloth is a safer option, or you can consider an umbrella or other ways to keep the sun off your child.
If parents use a damp muslin wrap to cover the pram, Red Nose recommends that they check the wrap every 20 minutes and re-wet it, as needed, to prevent it from drying out.
Other options to reduce the risk of overheating include timing outings for earlier or later in the day when temperatures and UV exposure are lower, and sticking to shaded areas where the baby is out of the direct sun. This helps to ensure there is good airflow to keep baby cool.
Quotes from Dr Bec Thornton, National Health Promotion Manager, Red Nose Australia
"The results of our Safe Sleep Week survey are concerning, as covering a pram with a plastic cover, blanket, or other dry fabric can actually increase the risk of heat stress for babies.

"Babies are far more sensitive to temperature changes than adults. In fact, an infant's temperature can rise three to five times faster than an adult's due to their size. So, it's important to be vigilant about monitoring their environment and looking for signs of overheating, such as irritability or clammy skin.

"While it's important to protect your baby from the sun, consider other options like staying in the shade or going outside during low UV ray times. If you must go out in the sun we recommend using a lightweight, damp muslin cloth instead of a blanket or plastic cover to ensure that your baby stays cool,
About the survey:
Almost 300 parents or caregivers were asked a series of questions. The survey found that:
17 percent believe that babies should wear beanies to sleep when the temperature is cooler. Red Nose recommends that no head coverings are used including bonnets, beanies, hats, hoodies or hooded clothing when it is sleep time.
29 percent of parents believe that babies' prams should be covered with a plastic cover, blanket, or some other type of protection.
95 percent of parents know that babies should be placed to sleep on their backs. A small percentage believe that babies are ok to sleep on their side of tummies – Red Nose recommends that babies are placed on their backs with feet positioned at the bottom of the cot with no loose bedding or soft toys.
About Safe Sleep Week:
Safe Sleep Week provides practical advice to parents, caregivers, educators and health professionals to help reduce the risk of sudden and unexpected death in infancy (including SIDS and fatal sleep accidents). Safe Sleep Week 2023 runs across Red Nose's social media channels and website and will include free online events. For more information visit Safe Sleep Week 2023
For more information:
The dangers of covering your pram
Red Nose Six Safe Sleep Recommendations
For interviews: Fiona Jordan I 0402 846 867 I fionajordan@rednose.org.au