By Jo Baker, National Counselling Manager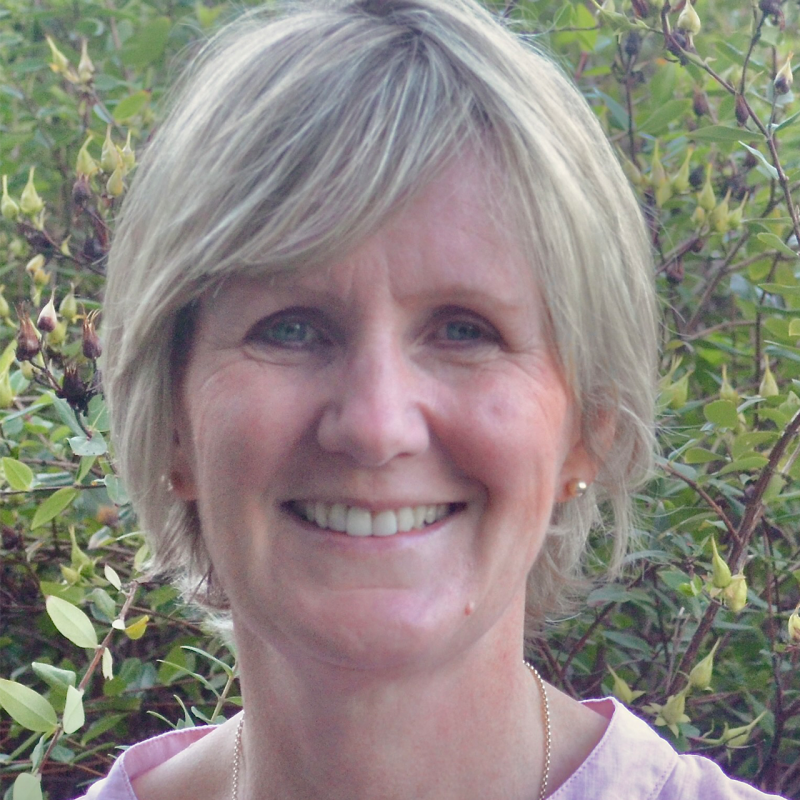 As the National Counselling Manager at Red Nose, my team and I listen to stories each and every day that are absolutely heartbreaking.
From a worried Dad who asked "It's been months and my wife still won't leave the house. How do I help her?", to a grieving mum who shared "My tummy feels so empty, like she was never there at all. I feel like I'm going crazy", or another mum who was struggling to find a new normal "My other kids don't know why I'm so sad. How do I put a smile on my face when my heart is so broken?"
In the last month alone, around 60 parents and family members were referred to our counselling team. With their baby or child gone from their loving arms; they desperately need support to work through their heartbreaking loss.
It is so hard to fathom a child dying before their parents, it seems so unfair. But sadly, as each day passes, more and more parents will face their own journey of grief.
Grief is as Unique as a Fingerprint
I recently finished a session with a client, Jessica*, a bereaved parent who was so thankful for the tremendous support she has received over the last 18 months.
She said that Red Nose has been the light that helped guide her through the darkness.
And it's all thanks to the generosity of our caring supporters that we can provide our network of bereavement support services for grieving families, 24 hours a day, 7 days a week, free of charge.
Thanks to your amazing support, you have given Jessica, and so many other families, the strength she needed during the most difficult time in her life – so that she could pave a new path forward.
"After losing my baby, talking to a Red Nose Peer Supporter made all the difference. If they could survive the same devastating loss and come out the other side, then there was hope for me too." – Jessica
Bereavement counselling is a very specialised field. And while grief is a natural human response, it is as individual as a fingerprint.
Our bereavement support services are unique in connecting bereaved families with qualified counsellors who have the specific skillsets and training to provide specialised support — and become a guiding light for families who are struggling in the darkness of their grief.
Many of our grief counsellors have their own experience of losing a baby or child. Finding others who have experienced something similar can bring so much comfort to grieving families — and those who can understand and listen without pity or judgement can make all the difference.
As we understand more and more about the psychology of grief, we understand that everyone grieves in their own way and in the grieving process, there's no right or wrong.
There are so many misconceptions about how a person should grieve, which can cause them to question their emotions and reactions.
We often hear families say things like:
"I thought I was going crazy, I am so exhausted."
"Sometimes I think I will never have purpose in life again."
"My partner thinks that I don't care but I do, I just find it easier to keep busy."
As a counsellor, I help families understand the many ways grief can be expressed.
Finding ways to safely share strong emotions, and develop strategies which can help them endure the pain that accompanies grief.
And as many people within our Red Nose team here know – because they are bereaved themselves – the journey is about creating a new 'normal'.
The person they were before is no longer the person they are now.
The Journey Towards Hope
As a Red Nose Counsellor, I am grateful to sit alongside someone in their darkest moments and be there to support them as they begin an incredibly difficult journey. And I have the privilege of seeing firsthand the transformation to the lives of families who have experienced the devastating and sudden death of their baby or child.
The families who walk through our doors are not simply clients, they become our community, our tribe, and they are at the heart of everything we do at Red Nose.
We travel together with them on a journey – a journey that they could never possibly have imagined they would have to take.
Guiding them through the darkness.
Leading them the through the twists and turns that grief throws at them.
Our aim is for them to reach a place where they can feel hopeful again. To experience the emotions they never thought they would be able feel again…like joy, happiness, peace.
Red Nose's bereavement support services include a 24-hour Grief and Loss Support Line, Peer Support and One-on-One Counselling.
There are also services available to help parents return to work or even join support groups to help each other along their journey of grief.
Getting Help From Family, Friends and the Community
One of the most common things our families talk about is their struggle to integrate back into their communities and workplaces.
Following the loss of a baby or child, the person they were before is no longer the person they are now. And they will never be the same again.
I often talk to families about how to ask for help – and how to accept help, which can often be difficult to do.
Most family, friends, colleagues and even strangers want to do the right thing, or say the right thing, but many don't know how to do that.
And as exhausting as it can be for the bereaved family, sometimes it can be helpful for them to give those people guidance around what they need in that time.
Because no family should have to navigate the dark path of grief alone.
Grief never really leaves you. It ebbs and flows for a lifetime.
And that is why I'm so passionate about working with bereaved families, and championing education and advocacy for them within the broader community.
In reality, when we work with a family, we only get to see them for an hour once a week or fortnight. The majority of their time is spent out in the community and in their workplace.
And that's why it's so important for our team to give them the tools they need to cope, as well as helping to educate their networks of support.
So that family, friends and colleagues know how they can help bereaved families feel safe, be supported and avoid loneliness and isolation.
---
On behalf of all of the grateful families you have helped guide through the darkness already, thank you so much for your ongoing support and dedication.
None of the work of Red Nose would be possible without you and we are so proud to have you as such an important part of our Red Nose family. Thank you!