Red Nose has announced world-leading new research being funded and led by the organisation to help meet its goal to reduce stillbirth rates in Australia by 20 per cent over the next five to ten years.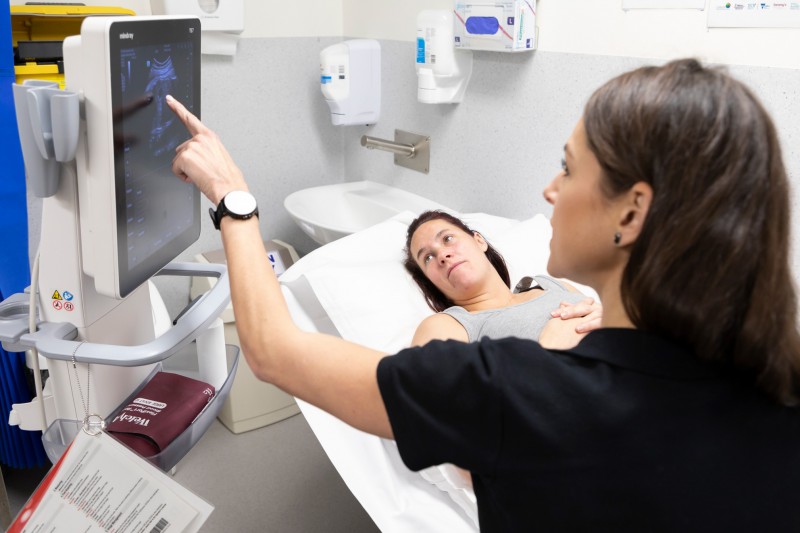 In Australia, one baby is stillborn every four hours. The impact these losses have on families is absolutely devastating, and it has to stop. In line with Red Nose's mission to reduce the more than 3,000 babies (pregnancy to one year) who are dying suddenly and unexpectedly every day in Australia to zero, this new research project will offer tremendous opportunities in the area of stillbirth prevention.
Red Nose's newly funded research will investigate the biochemistry of placental ageing in pregnant women, and develop diagnostic tests to predict pregnancies most at risk of stillbirth – resulting in the reduction of stillbirth rates, and positively impacting families' lives globally.
Tragically, 1 in 100 Australian pregnancies that reach 20 weeks' gestation end in stillbirth. Research has already identified that many of these deaths are triggered by an ageing placenta.
Placentas age at different rates, much like people do, and it is completely out of the mother's control. Some placentas can begin to age weeks before the mother's due date, slowly reducing the nutrients and oxygen the fetus needs to survive.
As a pregnancy advances and the placenta ages, late-term stillbirth becomes increasingly likely - particularly after 39 completed weeks of gestation. Because of this, there is an urgent need for better methods to detect that the baby is at risk of stillbirth.
Led by the University of Newcastle's Laureate Professor Roger Smith AM, School of Medicine and Public Health, along with Professor Craig Pennell, Chair of Obstetrics and Gynaecology, School of Medicine and Public Health and Professor Maternal Fetal Medicine, and Dr Kaushik Maiti, Mother and Babies Research Centre – the Red Nose-funded project will define the biochemical pathways involved in the process of placental ageing, along with which markers of placental ageing are released into the maternal blood.
Once the research is completed, these results will be used to develop blood tests to predict which women are at risk of experiencing a stillbirth.
Keren Ludski, CEO, Red Nose Australia said: "The announcement of this new research project is incredibly exciting. The outcomes will, without a doubt, have an impact on the rate of stillbirth in Australia, as they will lead to the development of blood tests to predict which women are at risk of late-term stillbirth.
"This puts health professionals in the unprecedented position of being able to offer preventative care, and the opportunity to deliver the baby before there are adverse outcomes.
"With six stillbirths a day, the time to act is now. Red Nose is committed to addressing this national tragedy so that families no longer have to go through the heartbreak of losing their baby to stillbirth.
"With 2,107 babies lost to stillbirth each year in Australia – the impact is absolutely heart wrenching. There are so many people deeply hurting from each death.
"How many is too many? It simply has to end.
"By supporting Red Nose Day, you will help fund vital research like this life-changing new project, along with education and critical support services for families who devastatingly experience the sudden, unexpected death of their child."
Thanks to the incredible public support of Red Nose Day, since 1989 Red Nose has been able to invest over $17 million into life-saving research and education programs – resulting in over 10,000 babies saved and an extraordinary 85% reduction in SIDS deaths.
But ongoing support is critical as over 3,000 children devastatingly still die each year during pregnancy, infancy and childhood – including stillbirths, SIDS and fatal sleep accidents.
Red Nose's mission is to reduce this death rate to zero, but it relies on the generosity of Australia to do so. Support Red Nose research and make a difference today.