Red Nose Australia is pleased to announce BIG W, CUA and TOLL as its major partners for this year's national Red Nose Day campaign.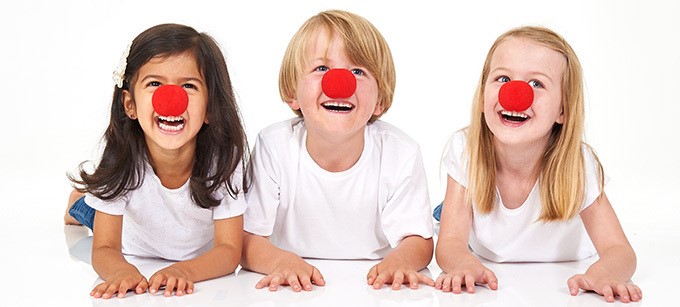 Now in its 31st year, Red Nose Day continues to have an impact in preventing sudden and unexpected death in babies and children in Australia, including miscarriage, stillbirth and SIDS.
Red Nose CEO Keren Ludski said she is thrilled to welcome BIG W as the 2019 Official Retail Partner, CUA (Australia's largest credit union) as Red Nose Mission Partner, and TOLL as Official Logistics Partner.
"BIG W, CUA and TOLL are three great Australian companies that have been long-term supporters of Red Nose Day, and working together with them will help achieve our goal of
zero sudden and unexpected deaths during pregnancy, infancy or childhood," she said.
"Since the first Red Nose Day, we have achieved enormous success, reducing SIDS by 85 per cent, saving more than 10,000 babies' lives, and investing more than $17 million into lifesaving research, and our strong partnerships have been crucial to this success.
"Tragically, nine babies are still dying suddenly and unexpectedly every day in Australia – that's one death every three hours – and we still need to do more to unlock the answers to why babies and children continue to die from causes including stillbirth, SIDS, and miscarriage."
David Walker, Managing Director for BIG W, said he is proud of the support that the BIG W stores have provided to Red Nose Day for more than 10 years. "By selling and buying red noses and other merchandise in our stores, our team and customers have provided more than $1.5 million to Red Nose, making a real difference for families and communities across Australia," he said.
CUA's Head of Communications and Community, Allison White said CUA was proud to have contributed volunteering and financial support to Red Nose over five years. "We're delighted our partnership has assisted vital research and helped expand safe sleeping education for health care professionals and new parents," she said.
Executive General Manager – Express Parcels at Toll Group, Alan Beacham said: "At Toll we are proud to continue our partnership with Red Nose Australia. Red Nose Day is an iconic day in Australia and has had a real impact in raising awareness and much needed funds for research and prevention as well as providing support to families. "
Ms Ludski also welcomed the many other partners supporting Red Nose Day in 2019, including Australian Radio Network and iHeart Radio, The Wiggles, Sheridan, Dentsu Aegis, and Ooh Media.
"Red Nose Day was the first national fundraising event in Australia, and 31 years later, it is still a much-loved and iconic day, with thousands of people taking part in activities and events across the country," she said.
Funds raised during Red Nose Day will be invested in world-class research and clinical innovation; enable Red Nose to continue safe sleeping and safe pregnancy
programs for parents and healthcare practitioners, providing 1.3 million education kits to teach people how to save babies' lives; and provide free bereavement support to tens of thousands of Australians impacted by the death of a child.
Red Nose Day is on Friday 9 August. Find out more at: rednoseday.org.au