Red Nose Australia has released the following statement about exciting research from the Hudson Institute of Medical Research, which has found that extremely preterm babies could have a better chance of avoiding life-threatening brain injuries in the first week of life by changing their sleeping position.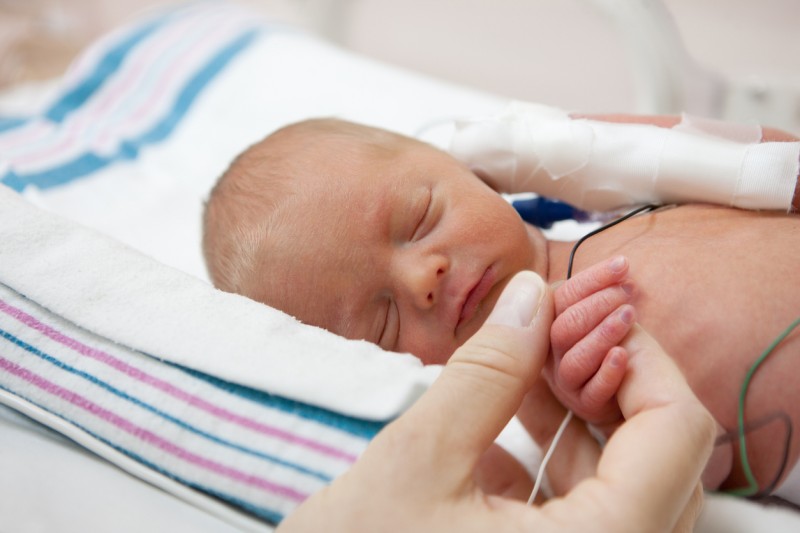 It is exciting to see emerging data from the Hudson Institute of Research indicating that there could be change on the horizon for how Neonatal Intensive Care Unit (NICU) staff care for these tiny, vulnerable babies.
Premature infants, and those who are acutely unwell in hospital, need to be cared for differently to their well grown counterparts.
Being small and unwell, they are more sensitive the effects of their new life outside of the uterus, and they are subject to the effect of gravity and immobilisation when placed flat on a firm surface for prolonged periods.
If they are not nested and nursed in this way, they are more prone to positional and developmental disorders which has huge impacts for future development. This is a gentle way to endure their developmental care is attended to safely and remains beneficial.
To date, NICU babies sleep on their tummy (prone) or on their sides (if stable enough) with full supervision and are nursed this way to support respiratory function. Sleeping prone can encourage physiological flexion and purposeful movements of the limbs, prevent muscle problems particularly in the hips and neck and encourages midline orientation development. There are many more reasons, but you can see the multiple benefits. These positions also enhance comfort and reduce stress.
Older babies that are well enough to graduate to Special Care Nursery (SCN), may be swaddled with their hands to their face, placed in an open cot or incubator and are slept on their back.
This milestone is often celebrated, and staff teach parents new settling techniques as appropriate for the new clinical situation, in line with the Red Nose Safe Sleep Recommendations.
It is important to remember that each situation is clinically different. Whether baby is in the neonatal intensive care unit, special care nursery, or at home, parents and care givers need to utilise safe sleep techniques as appropriate to the clinical situation only.
Red Nose conducts regular sessions nationally to neonatal intensive care unit and special care nursery staff to reiterate the safe sleep recommendations and fully equip them with all the information they need to teach their parents throughout their stay as well as upon discharge.
For more information please visit www.rednose.org.au or speak with your health care team.