Are you a creative spark looking to leave your mark on the world? Then why not help out an organisation you love.
We are looking for suggestions for a new name for our CLOTHING COLLECTIONS & RECYCLING program.
Submit your entry today and you could WIN a $250 e-gift card from BONDS!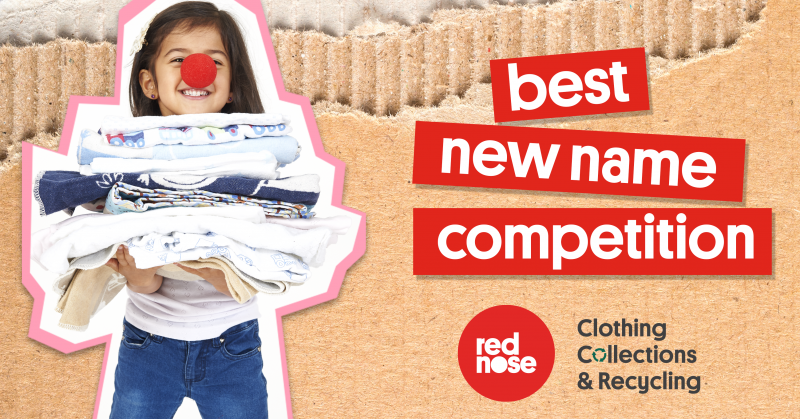 Red Nose Clothing Collections & Recycling is a social enterprise within Red Nose.
We work with partners in Victoria and South Australia to collect and recycle pre-loved clothes, shoes, accessories, linen, and small household items like bric-a-brac, crockery and kitchen utensils.
Just like you, we are committed to sustainability which is vital for future generations – the little lives that we at Red Nose care so much about.
Every dollar we earn through Clothing Collections is reinvested into our research, education, and support services for Australian families – and helps save little lives.
But now we're expanding and we need a new name that will help launch us into a bright new future.
And that's where you come in!
We're asking our community to help us create a new name for Clothing Collections.
The winning entry will receive a $250 e-gift card from BONDS – along with the delight of knowing you're helping to save little lives and provide a lifeline of support for grieving families.
What a wonderful thing to do!