In 30 years almost 10,000 Australian children's lives have been saved, but still nine children die every day – why you should support Red Nose Day on June 29th 2018.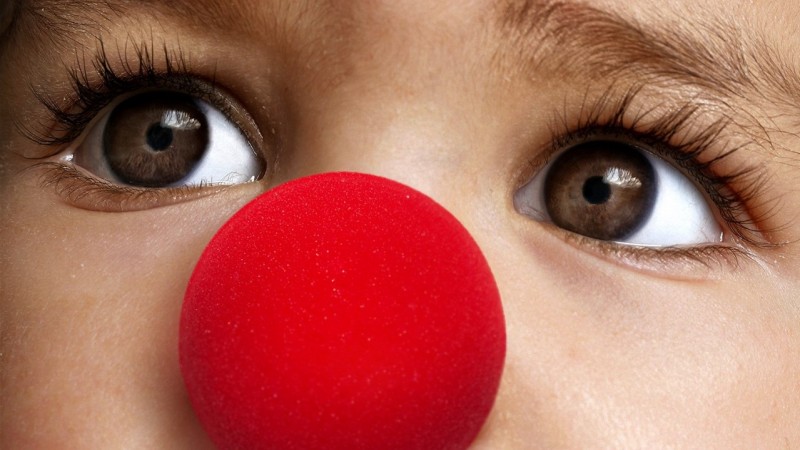 This year, Red Nose Day is celebrating a significant milestone: Its 30 year anniversary of saving Australian babies' and children's lives. Ongoing public support for Red Nose Day across these decades has enabled Red Nose to make a powerful impact in reducing sudden and unexpected death in infancy, but they rely on continued support to progress this life-saving work - so Red Nose are urging Australians to get behind Red Nose Day on 29 June 2018, with A Little Give, For a Little Life.
Every day in Australia, nine children under the age of four die suddenly and unexpectedly, with causes including stillbirth, SIDS and fatal sleep accidents. Red Nose's goal is to reduce this number to zero.
Since its inception 30 years ago, Red Nose's work in critical research and education programs have proven effective by the fact there has been an 85% decrease in sudden unexpected deaths in infancy in Australia, saving an estimated 9,967 lives. However, there is so much more that needs to be done to reduce these deaths to zero, and Red Nose relies heavily on public support of Red Nose Day to continue their work.
Funds raised through Red Nose Day fundraising activities go to Red Nose's advocacy and research programs into the causes of all sudden, unexplained and preventable childhood deaths, educating the community on safe sleeping practices, and supporting families who have been devastated by the sudden and unexpected death of a child.
Red Nose are inviting Australians to get involved in Red Nose Day in a number of different ways. People can purchase a red nose or other Red Nose Day product, make a donation, host a children's fundraising disco or set up an online fundraising page. Funds raised will be fundamental in helping Red Nose reduce the number of deaths of Australian babies and children from nine per day, to zero.
Red Nose Day products available this year include the iconic red noses, car noses, truck noses, adorable plush toy characters as well as pens and wristbands.
All these products will be available to purchase from BIG W, Spotlight, CUA and other leading retailers as well as online at rednoseday.com.au.
Key details for Red Nose Day:
What? Red Nose Day 2018
When? Friday 29 June 2018, with campaign activity running throughout June
Where? Australia wide
How?
Why? To raise money for Red Nose so it can continue to provide safe sleeping education and fund vital research to save the lives of babies and children
By supporting Red Nose Day, you will help fund:
Research into the causes of stillbirth and sudden unexpected death in infancy (SUDI)

Life-saving education with a track record of reducing the risk of SUDI

Bereavement support for the up to 60 people who are impacted by the death of just one child

Show your support this June by purchasing a Red Nose Day product, donating to Red Nose or starting your own fundraising campaign. A Little Give, For a Little Life is all it takes. Go to www.rednoseday.com.au for further information on how you can get involved.
#rednosedayoz
#ninetozero
#alittlegiveforalittlelife
www.instagram.com/rednosedayaustralia
www.twitter.com/RedNoseDay_Aus
About Red Nose
In October 2016, SIDS and Kids launched its new name, Red Nose, and new remit – to reduce the incidence of sudden and unexpected death in babies and children in Australia to zero.
Red Nose provides vital safe sleeping education to expectant mothers, their families and healthcare professionals all around Australia. They also conduct world-class research into sudden and unexpected death in infancy and provide crucial bereavement support to those affected by the death of a baby or child, receiving more than 10,000 calls for support and education every year.
Since Red Nose's inception, over $18 million has been devoted into researching stillbirth, neonatal death, Sudden Infant Death Syndrome (SIDS), and other causes that contribute to the 3,200 unexpected infant deaths that devastate Australian families each year.