Recent research has identified that women who sleep on their backs are more likely to have a stillborn baby in later pregnancy, compared to those who sleep on their side.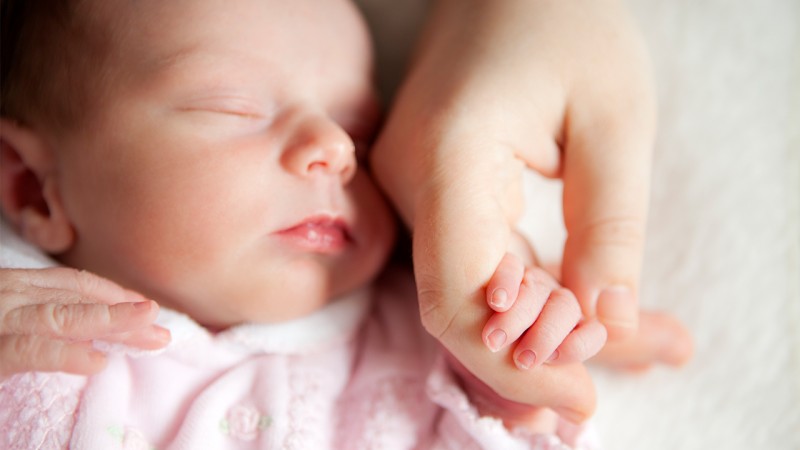 The Sleep in Pregnancy Pilot Trial, led by researcher Dr Adrienne Gordon, of the Royal Prince Alfred Hospital, University of Sydney, is being undertaken thanks to a Red Nose research grant.
The trial aims to identify whether advising pregnant women to settle to sleep on their side works and will inform public health campaign messages and the advice that clinicians provide.
It is just one of several research projects that will be presented at the Red Nose inaugural Research Series, being held at the MCG on 3 December.
"In Australia, six babies die each day from stillbirth, and by targeting easily modifiable risk factors, such as a woman's going to sleep position in late pregnancy, we can potentially save hundreds of babies each year," Dr Gordon says.
Professor Craig Pennell, Head of Red Nose's National Scientific Advisory Group and principal researcher with the Hunter Medical Research Institute, said the stillbirth rate in Australia was unacceptably high.
"Through research and education, there is potential for Australia to make huge inroads into reducing the stillbirth rate, which is currently a significant health issue in Australia" he said.
"We have seen this occur in countries such as Scotland where successful strategies have been implemented, dramatically reducing their rate of stillbirth."
The Red Nose Research Series for the first time brings together leading Australian researchers and health professionals who are working toward reducing the unacceptably high loss of lives to both stillbirth and sudden and unexpected death in infancy (SUDI), which includes SIDS.
This includes research from the University of Western Australia that has recently discovered women living in WA who are migrants or from non-white backgrounds are more at risk of having a stillbirth baby.
"We are making great strides into research in Australia, and now we need to further this research into the development of prevention strategies and actions to drive findings into practice," Professor Pennell said.
The Research Series will also highlight the past, present and future research of sudden and unexpected death in infancy (SUDI).
"Thanks to research and education undertaken by Red Nose, Australia has seen an 85 per cent decrease in SUDI deaths, which includes SIDS. This is an estimated 10,000 babies whose lives have been saved," Professor Pennell said.
"However, this last 15 per cent of SUDI deaths is where our focus now needs to turn."
"These deaths are the hardest to solve, and more investment into research is needed to find the answers."
The inaugural Red Nose Research Series is being held in the Jim Stynes Room at the MCG, on 3 December, from 6.15pm. Cost of the event is free, but tickets are strictly limited.
The event will be live streamed on the Red Nose Facebook page at: facebook.com/RedNoseAus
More event details can be found at: rednose.org.au/rnrs
Media wishing to attend the Research Series are asked to contact Kasey Brunt, Red Nose Communications Manager, on kaseybrunt@rednose.org.au or 0400 103 570.