A researcher from The George Institute for Global Health at the University of Sydney has reaffirmed the importance of tummy time and sleeping babies on the back following a study that found parents are concerned about babies developing flat heads for aesthetic and physiological reasons.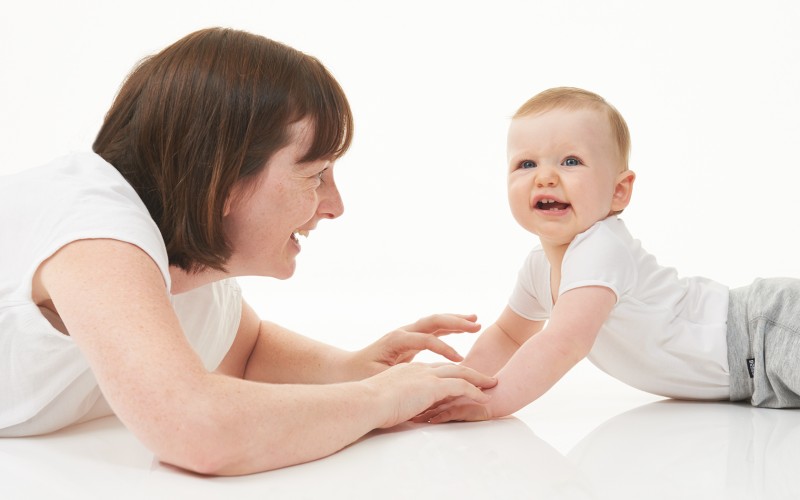 Associate Professor Alexandra Martiniuk's review of 19 papers published in the Journal of Developmental and Behavioral Pediatrics found delays in motor skills, language and cognition were detected in infants as young six months old and remained for up to three years.
A flattened spot on the head can develop if a baby lies with their head in one position for long periods of time. The number of children with flat head has risen significantly in recent years in part due to safe sleeping guidelines introduced in 1992 that recommend placing babies on their backs to sleep.
Associate Professor Martiniuk said parents should follow safe sleeping guidelines, which are effective in reducing the risk of sudden infant death.
"If you do notice your child has flat head talk to your GP to see if any further treatment is needed. Parents should also make sure they provide tummy time whilst their child is awake and watched. Most delays will likely resolve over time."
Red Nose chief executive Associate Professor Leanne Raven said simple measures including supervised tummy time could prevent a flat head. "Our advice is 'back to sleep, tummy to play and sit up to watch the world'," she said.
Supervised tummy time is encouraged because the time away from resting on the back of the head helps prevent a flat spot developing on the baby's head. Other benefits include strengthening of his/her neck, shoulder, arm and back muscles (he/she uses these muscles to move around), and being able to see the world from different angles, which helps brain development.
Read more about the benefits of Tummy Time here.
Read Red Nose's safe sleeping guidelines here.
For a more in depth information on flat heads read Red Nose's Baby's Head Shape Information Statement.