Perinatal epidemiologist Dr Miranda Davies-Tuck is passionate about preventing stillbirth. Here she explains what motivates her and what she hopes for the future.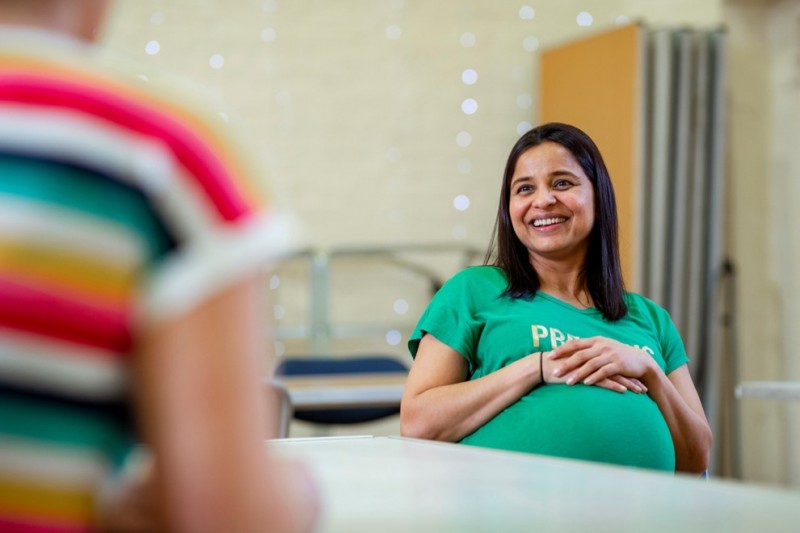 "I have always been interested in science. I started my career in biomedical sciences, epidemiology and biostatistics. After I had my two children, my interest shifted to the maternal and perinatal space.
"I saw there were opportunities to improve the care pregnant women in Australia receive, by looking into the evidence that care is based on. I was especially inspired to ensure there is equity in both care and outcomes for all women"
"It saddened me to learn that South Asian women – mainly Indian, Sri Lankan and Pakistani – were more likely to suffer a stillbirth than white or Chinese born women, even when they receive the same care."
"My first goal was to determine why this might be, so I could work on an intervention or approach to address it.
"I've used a combination of different studies to find the causes of stillbirth. With my clinical collaborators, that's helped me develop changes to clinical care that have reduced the rates of stillbirth already.
"Red Nose helped me turn this research into a clinical practice guideline – meaning all doctors and nurses at Monash Health know to follow this procedure.
"About 3000 women have already been cared for with the new standards – and the rates of term stillbirth have halved.
"I'm very encouraged by this result and hope that it is the beginning of more personalised care for women and their babies, to eventually get the stillbirth rate to zero.
"Stillbirth is an utterly devastating tragedy that ripples through families and the community that is often not spoken openly about. By reducing the stillbirth rate, we can improve the wellbeing of not only mothers and children, but communities as a whole.

Your ongoing support is what helps fund this world-leading research, enabling medical professionals to offer preventative care to women at risk of delivering a stillborn baby. Donate online today.