Red Nose welcomes the decision of the Queensland Government to commit $100,000 towards the safe sleeping program in Aboriginal and Torres Strait Islander communities given that the first Australian trial of this program was funded by Red Nose.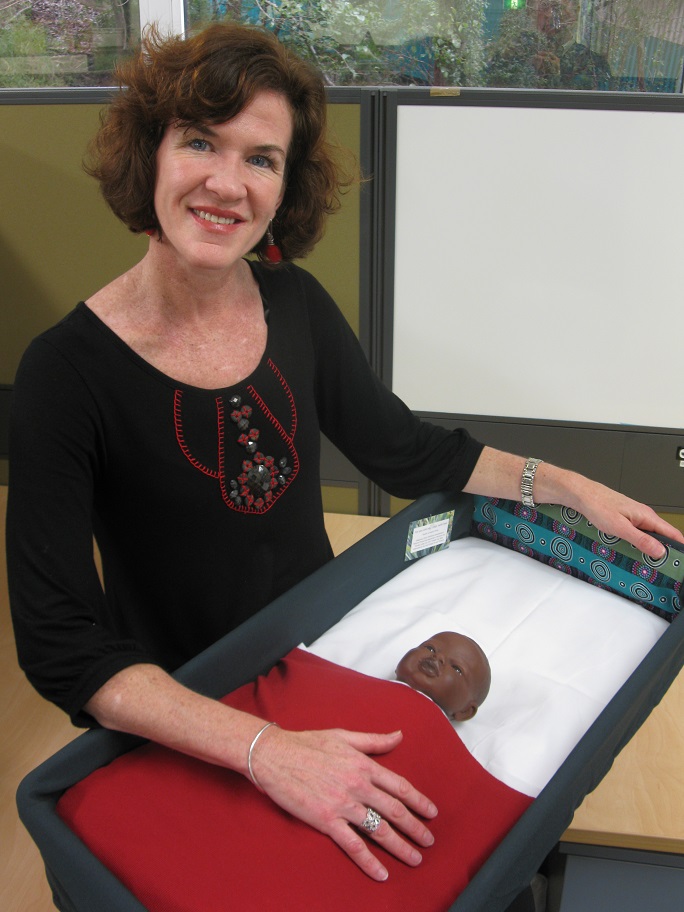 Six hundred Pēpi-Pods – a portable infant sleep space – will be provided to mothers aged 15-25 years in Aboriginal and Torres Strait Islander communities along with safe sleeping education. The results of the trial indicated that parents perceived the enabler as safe, convenient and portable.
"It is important that the Federal and state governments make it a priority to work with not-for-profits like Red Nose that can make improvements in the area of health, such as child mortality," said Associate Professor Leanne Raven, Chief Executive of Red Nose.
"It is especially important given the Closing the Gap Report 2017, which indicated we are not on track to halve the gap in child mortality by 2018."
The risk of sudden unexpected death in infancy (SUDI) is four times higher for Aboriginal and Torres Strait Islander communities compared with non-Indigenous babies.
"Red Nose has been working in this area for many years and we understand the importance of this program and we urge that all state and federal governments step up to support this."
Red Nose is committed to helping Aboriginal and Torres Strait Islander communities, including through the Reducing the Risk of SUDI in Aboriginal Communities (RROSIAC) program, which seeks to reduce the unacceptably high risk of Aboriginal infants dying of SIDS and sleep accidents. The program has been successfully operating throughout Western Australia since 2005 and was developed with the help of Western Australian Aboriginal community members.
The Pēpi-Pod Program is made up of a portable sleeping space, which includes appropriate bedding, designed for babies up to five months, and is embedded in safe sleep education and a family commitment to spreading safe sleep messages within their own social network.
The trial was led by the University of the Sunshine Coast's Professor Jeanine Young, who is a member of Red Nose's National Scientific Advisory Group.
Professor Young said babies thrive when they are kept close to their mothers.
"This program is all about valuing and maintaining the cultural values of keeping babies close, but also ensuring baby has a safe place to sleep, particularly when there are other risk factors present."
"Safe sleeping advice needs to be evidence-based but also transferable in a way that is practical, acceptable and valuable for families caring for their babies."
To learn more about the 'Sleep Safe, My Baby' public health program click here.