Red Nose Chief Midwife Jane Wiggill shares how your generous support helps parents make safer choices for their baby every day.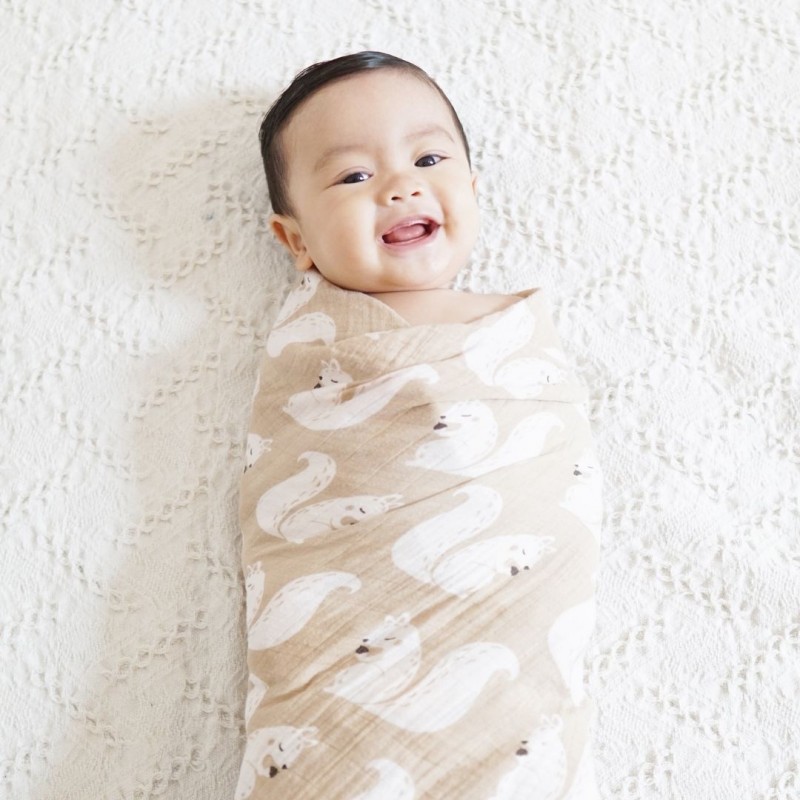 Thanks to the ever growing popularity of online shopping and an explosion of social media advertising targeting new parents, we've seen a flood of unsafe baby products landing in Aussie homes.
Because many products are expensive and they're endorsed by online influencers, parents often make the mistake of assuming they're safe – which is not always the case.
Thanks to your support, our latest Facebook Q&A session specifically focused on how new parents can cut through online marketing to make safer choices for their baby.
Parents are bombarded on Facebook and Instagram with beautiful images containing products to make life easier and baby more comfortable – feeding into a new parent's desire to have the perfect nursery.
And so many of these products are marketed for 'better sleep' but have had no safety testing – while some even go directly against our evidence-based Safe Sleeping advice.
Instagram Influencer and Red Nose Ambassador Amie Rohan and I were privileged to reach over 16,000 parents in our recent online Q&A, as we debunked unsafe products and urged parents to think critically about an influencer's credibility – and when in doubt to ask Red Nose!
"Hearing from Red Nose on this important topic ensured that as first time parents we understood safe practices and that 'pretty' isn't the goal – having a safe environment and a healthy baby is!"
Thanks to your generosity, we can put on vital Q&As like this one to help arm every parent with the knowledge they need to keep their baby safe.
For Safe Sleeping and Safer Pregnancy information call 1300 998 698 (business hours) or visit our online advice hub.

To help ensure that every parent has access to Safe Sleep advice when they need it most please donate here.