Having a baby and setting your nursery is an amazing experience, but it can be daunting to know what products you really need to create a safe environment for your baby. It can also be costly, with many unnecessary products on the market.
Here at Red Nose, our message to parents is simple – you don't need to spend a lot of money, but you do need to spend some time looking for the safest option.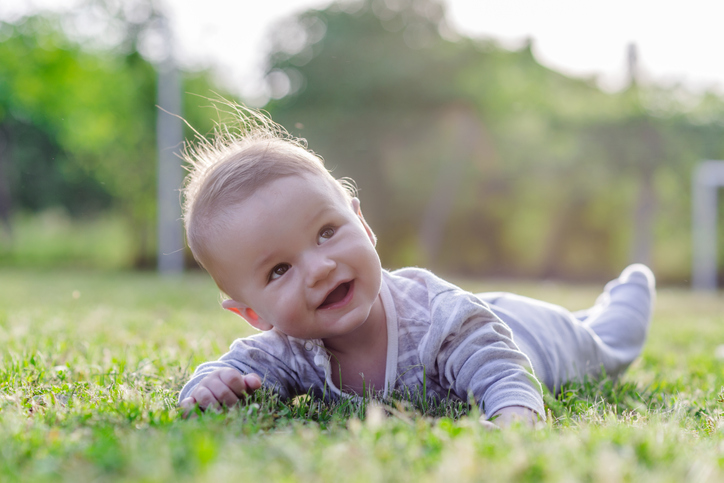 To help parents cut through the confusion and the marketing-spin, our Chief Midwife Jane Wiggill has developed a list of what items to include and what to look out for.
What to include in your nursery and what to look for?
COT
Make sure your cot meets Australian Standard

AS/NZS 2172:2003



Place cot in a safe spot away from hazards such as electrical appliances, windows and blind cords.

If your cot has castors/wheels, make sure you use locking brakes to fix the cot into position so it can't move or slide around.

Choose a mattress that is firm, flat and well fitted to the cot dimensions.

Never put things inside your baby's cot including, pillows, bumpers, electric blankets and hot water bottles.

For older children, don't leave items such as toys, books or items that a growing baby can use to leverage themselves up and over the cot sides.

Be very cautious about buying or using products that claim they reduce the risk of SIDS in their advertising - no product has ever been proven to do this.
CHANGE TABLE
Look for tables that have edges and barriers raised to help prevent falls (100mm approx.)

No gaps or spaces near or on the change surface that can trap little fingers

Have everything close to hand when changing baby and NEVER leave baby unattended on a change table.

Always keep one hand on your baby when using a change table.
OTHER FURNITURE
Choose furniture with a wide stable base that your child can't pull down on themselves or climb onto.

Round and smooth edges to prevent injury

Secure bookshelves and drawers to walls so that they do not fall or tip forward if your child grabs them or climbs on them.
PRAM
Make sure your pram meets Australian Standard: SS/NZS 2088:2000

The pram should have a safety harness with five point harness, tether strap for carers, and parking brakes with red levers

Follow instructions and always use the item for the purpose for which it was intended.

NEVER sleep baby unattended in a pram.

BASSINETTE
There is no Australian safety standard for bassinette - they are ok to use as long as they have a study bottom, wide stable base so it can't tip over

Snug firm fitting flat mattress

Remove all decorate trims and ribbons

Never include additional bedding, and transfer baby into a cot as soon as they first show signs of being able to roll.

Make sure the sides of the bassinette are at least 300mm higher than the top of the mattress base to stop baby falling out.
DUMMIES
Dummies must meet the Australian Standard AS 2432-1991

Dummies don't have to be expensive, but we they must have ventilation holes to prevent suffocation if the dummy was to find its way fully into the baby's mouth.

Strong. Teat must remain adhered to the dummy and not be able to become detached

No strings or ties that could wrap tightly around your baby's neck and cause baby to strangle.

Sterilise regularly or wash in hot soapy water, rise and air dry.
SAFETY GATES
There are various types of gates available and many families choose to use them not only to protect from falls on stairs, but to keep toddlers and pets away from the nursery.

When looking to purchase a gate, make sure the spaces between the bars between 50mm and 95mm so little heads can't get trapped.

Avoid older crisscross and diamond shaped accordion style gates as these can cause entrapment of head and limbs.

Avoid gates with a fixed bottom bar as people can trip over the bar when the gate is open, increasing the falls risk to a parent and baby.
BREASTFEEDING or BOTTLEFEEDING CHAIR
Not essential but a nice addition to the space

Look for a chair that is wide enough to accommodate your growing baby and one that is suitable for breastfeeding.

Look for padded armrests that will make you more comfortable if you need to spend longer amounts of time feeding.

Look for a seating area that is easy to get up from. Firmer seats will work better for this, but you want enough softness to feel comfortable!

A chair with good lumbar support will help mums maintain good posture while feeding and prevent back pain

Choose a chair with a locking mechanism to help ensure safety.
SECONDHAND ITEMS
If you choose to use a second hand, pre-loved cot, pram or bassinette, make sure it's in good working condition and meets mandatory standards. Always check:
Instructions for use

Sturdy and stable

No missing parts

Works correctly

No tears, sharp edges or points

The mattress is well fitted, clean and flat

No history of damage
PRODUCT SAFETY
All parents and care givers want the best for their babies and it can be hard to make decisions on what to buy for the nursery. There are many items available for sale, but unfortunately, many are simply not safe.
According to CHOICE, there is currently no explicit market-wide requirement under the Australian Consumer Law for manufacturers or retailers to proactively ensure that the products they sell are safe. This means that businesses can sell potentially dangerous products and aren't required to take any action until after their products cause serious injuries.
"The best way to protect your baby is ensure all of your products meet the relevant Australian Standards, ensure you follow the assembly instructions and warnings, and follow Red Nose's six safe sleep recommendations," explains Jane.
You can find a list of mandatory standards on the Product Safety Australia website.
Our message to parents is that you don't need to spend a lot of money, but you should spend some time looking for the safest option and then make the best decision for you and your bub. If you have specific questions about a product or our six safe sleep recommendations you can call Red Nose directly on 1300 998 698 during business hours (AEST) or email education@rednose.org.au
Red Nose Education for Parents and Carers is brought to you by our Mission Partner CUA – CUA has lots of helpful financial tips to help families get through the early stages of parenting. Contact CUA today.