Room sharing. Why does Red Nose advise parents to share the same room as their baby for the first 6-12 months?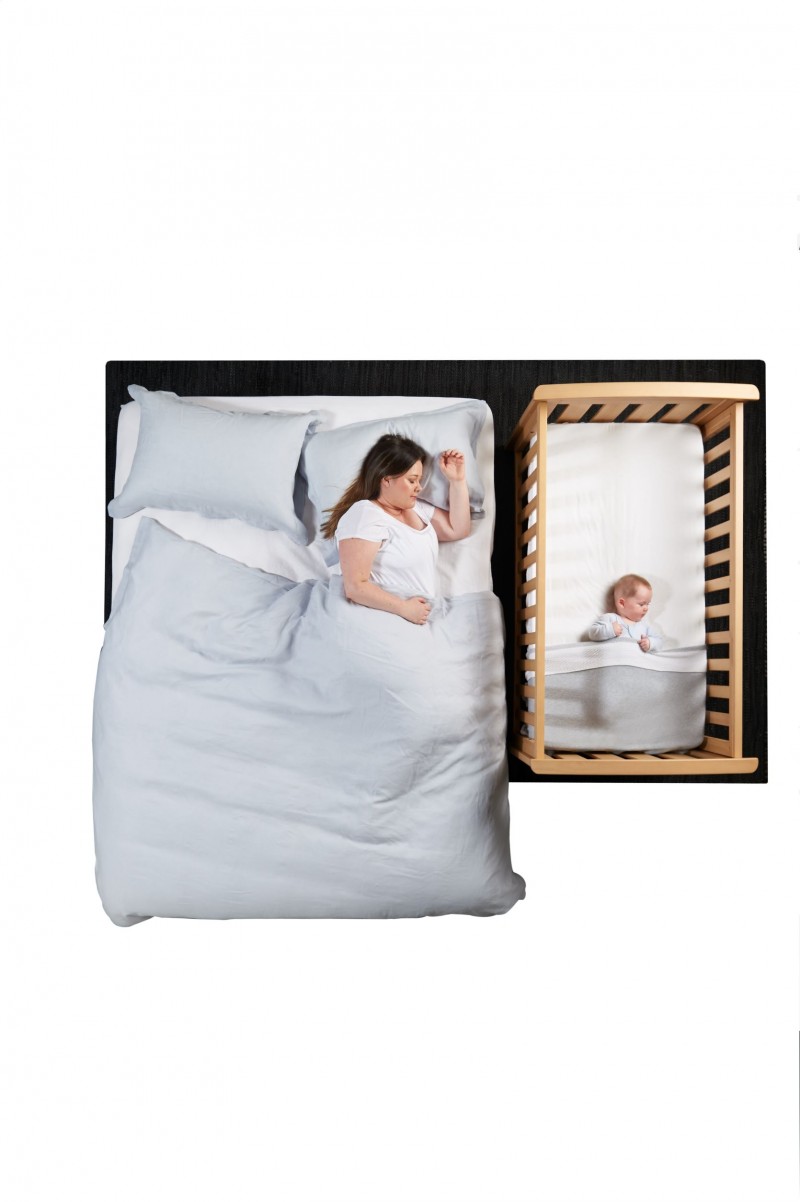 Because, as Red Nose's Chief Midwife Jane Wiggill explains, research has shown that room sharing, not bed sharing, reduces the risk of sudden and unexpected death in infancy by up to 50 per cent.
"Room sharing reduces the risk of SIDS, therefore Red Nose recommends sleeping with your baby in a safe cot next to your bed." Jane says.
"Sharing your room with your baby means you are more likely to become in tune with your baby's sleep patterns more intimately and can easily check on them, provide comfort and intervene quickly if there is a problem during the night," Jane says.
"It also supports breastfeeding, as breastfeeding mothers tend to be highly responsive as a result of maintaining a lighter phase of sleep themselves.
Multiple studies have demonstrated the many wonderful ways breastfeeding can help reduce the risk of SIDS and has shown to reduce the incidence of sudden and unexpected death by 50 per cent.
Studies have also found sleeping in close proximity with your baby assists new mothers adapt to their new maternal role
However, for many of us, it can be a tight squeeze to fit a cot into your bedroom.
In that case, Jane says, you may prefer to use a bassinette, however keep in mind bassinettes aren't covered by Australian safety standards.
"Bassinets should no longer be used once your baby has started to roll or become more mobile in the bassinette which usually happens from 4 to 6 months of age," Jane explains.
And, Jane says, if you really can't share your room with your baby, make sure they are in a safe and secure cot in a room that is within close proximity to your own.
For more tips and advice about keeping baby safe, visit our Advice Hub or call the Safe Sleep Advice Line on 1300 998 698.