As a new dad, John readily admits that learning how to care for his infant son William has been a steep learning curve.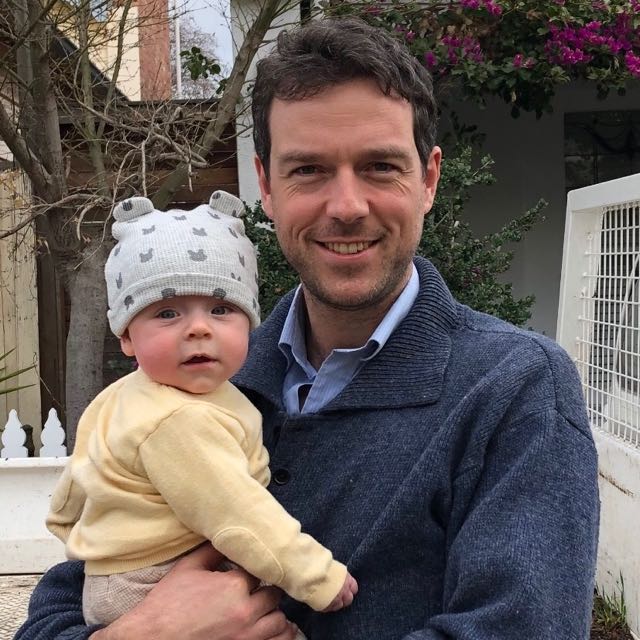 During our pregnancy, I'd been able to attend some obstetrician appointments so I got to ask general questions about our baby's development and birth, as well as support my wife Jaclyn with her journey. But because of COVID restrictions, the group birthing classes that would usually be face-to-face were held online. I found these classes very informative and they gave me a great idea of what to expect throughout the birth and during William's first days.
But before William came along, I still didn't know much about how to look after a baby. I was eager to develop those practical skills. So as his due date grew closer, Jaclyn and I started having more frequent conversations about our roles as parents, including things like safe sleeping.
In contrast to some of the complicated advice we were given about being parents, I was impressed with the clear and consistent information we received about safe sleeping. After William was born the nurses in the hospital maternity unit explained safe sleep positions for newborn babies, giving Jaclyn and I confidence from day one on how to take the right steps to reduce the risk of SIDS.
Once our baby was born, it was so beneficial to have the nurses at the hospital demonstrate and explain Red Nose's practical safe sleep advice. To be able to discuss it with the nurse and then learn how to do it with your own baby helped us understand it quickly. In our first week back home with William, the maternal health nurse reinforced this information and gave us a Red Nose safe sleeping brochure, which was a great resource to refer back to.
Red Nose Six Safe Sleep Recommendations
1. Always place baby on their back to sleep
2. Keep baby's face and head uncovered
3. Keep baby smoke free, before and after birth
4. Safe sleeping environment, night and day
5. Sleep baby in a safe cot in parents or caregivers' room for the first 6-12 months
6. Breastfeed baby
Learn more Red Nose Six Safe Sleep Recommendations | Red Nose Australia
To help Red Nose continue to educate new parents on the importance of safe sleep, you can donate here.