Three of our amazing dads share their reasons for riding in the Sydney2CAMberra bike ride, an annual fundraising event supporting both Red Nose and The Stillbirth Foundation.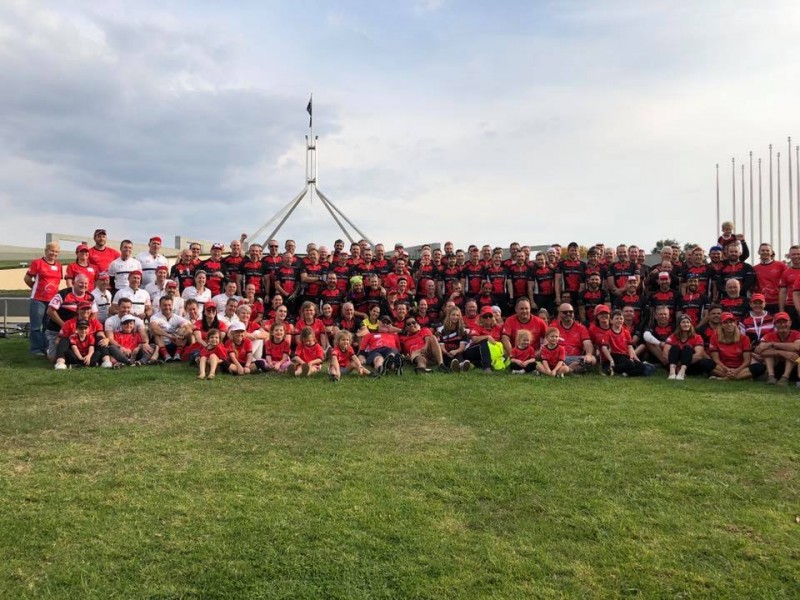 David Wall rides in honour of his daughter, Floriane; Chris Ying rides for his son, Kobe; and Lucas Mara rides for his son, Aidan, as well as for Cameron whose parents and friends founded the event.
They share with us their reasons why the event is so special to them, and why it's a beautiful way to acknowledge and honour their childen:
Chris Ying: "There are so many reasons I ride the Sydney2CAMberra. I like to feel the support of the group. I like raising awareness and funds for 2 charities that support families through the tragedy of losing a child. I like carrying Kobe's name on my jersey and honouring his memory. I like the opportunity to show my other children that I haven't forgotten their brother."
David Wall: "The Sydney2Camberra is a two-day bike ride, but it's also a community of people who understand and care about children who have died and the people they have left behind. The whole process of training, doing the ride, and being part of the social group is an annual event for me, and it helps my family and me a great deal."
Lucas Mara: "Apart from the community support, this ride is especially important to me as Aidan's father because there are not many tangible things I can do to honour Aidan. This ride gives me that opportunity because it is when the going gets tough, when the physical pain is the greatest, that I feel the closest to Aidan because I know he is in my heart and mind inspiring me to go further, harder and faster. It is these moments that are special for me because you realise Aidan's memories and my love for him will never fade and as a result I know Aidan will live forever."
Pictured in the gallery: David and Roland Wall; and Chris Ying and Lucas Mara.
Find out how you can take part in a fundraising event for Red Nose, and help stop little lives being cut short.