Since 1988, Red Nose has invested almost $17 million into research into the causes and prevention of sudden and unexpected death in infancy, including stillbirth and SIDS.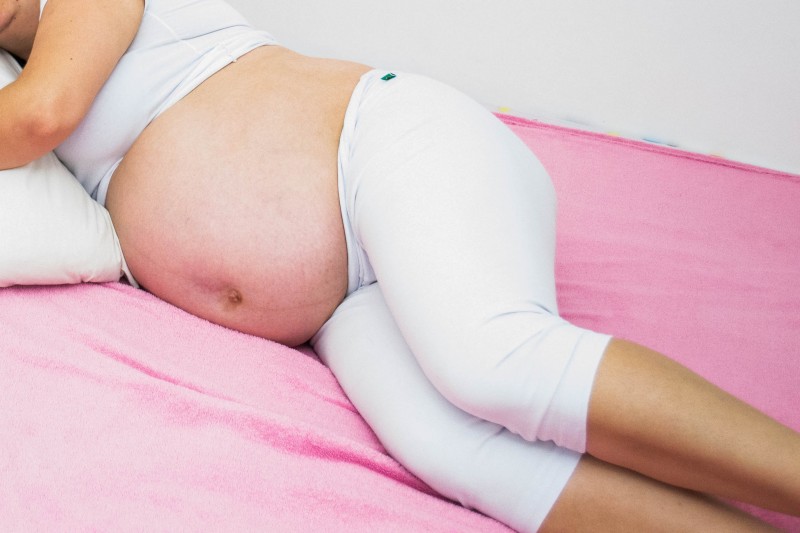 Recent research has identified that women who sleep on their backs are more likely to have a stillborn baby in later pregnancy, compared to those who sleep on their side.
The Sleep in Pregnancy Pilot Trial, led by researcher and neonatologist Dr Adrienne Gordon, of the Royal Prince Alfred Hospital, University of Sydney, aims to identify modifiable risk factors to inform public health campaign messages and advice that clinicians can provide to pregnant women.
"In Australia, six babies die each day from stillbirth, and by identifying easily modifiable risk factors, such as a woman's going to sleep position in late pregnancy, we can potentially save hundreds of babies each year," Dr Gordon says.
"The Red Nose grant will enable us to truly test whether the advice we are giving women regarding side sleeping in late pregnancy is sufficient, or whether more support is needed.
"This will help ensure that messages delivered through public health campaigns are as accurate as possible."
The research grant was awarded under the Trans-Tasman Grant Program, a Red Nose grant that is also co-funded by Cure Kids New Zealand, in collaboration with researcher Professor Lesley McCowan from the University of Auckland.
Adrienne says funding into research is essential to reduce stillbirth rates.
"I am passionate about understanding and preventing stillbirth as well as supporting families after loss," Adrienne says.
"Research is essential in coming up with the evidence-based strategies that women can implement themselves, such as side sleeping, which has only been recognised through well conducted research studies."
"In my job I care for babies and their families to try and improve their outcomes.
"However, research means the potential to improve outcomes for many more families that would not be possible as individual."
Together, with your support, we can end preventable stillbirth.
Help us get to zero. Give now at: www.rednose.org.au/donation
To find out more about our current research, visit http://bit.ly/2D007q9