With spring in the air, there's no better time to declutter your home. And, with Red Nose's Clothing & Collection recycling service, you can give your pre-loved goods a new home, reducing the impact on the environment and helping to save little lives.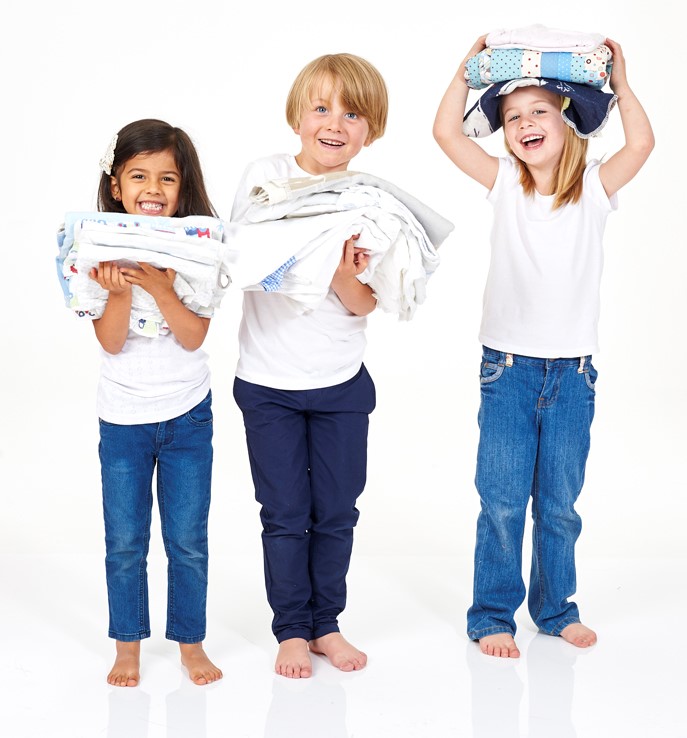 Clothing and household goods donated to Red Nose Clothing & Collection are processed and then taken to Savers stores in Victoria and Adelaide, where funds raised go straight back into the community, supporting research, safe sleep and pregnancy education, and bereavement support services.
And your donation not only helps reduce landfill, it also provides employment opportunities for people taking part in Work for the Dole programs.
Donations can be accepted in Victoria and South Australia. To find out more about donating your pre-loved items visit our website.
Our ten days of spring cleaning challenge:
Day 1: Give your closets a good clean out – go through your wardrobes and collect unneeded clothing items for adults and kids
Day 2: Too many accessories? We'll take them – this includes hats, belts, bags, scarves, jewellery, shoes and fancy dress…
Day 3: There's such a thing as too much furniture – if you have undamaged items such as coffee tables that need a new home, give us a call to arrange a pick-up.
Day 4: Are your kids all grown up? We can take infant items including prams, strollers and high chairs (we unfortunately can't accept car seats, cots and cribs, but there's some fantastic organisations that do)
Day 5: Toys, Toys, Toys – Get the kids in on the fun and have them put together a pile of toys they no longer play with, while letting them know their donation will help other babies and children
Day 6: Sport season over? If your sports equipment is still in good nick, throw it our way! We can re-home balls, racquets, gym gear and small fitness items
Day 7: Your bric-a-Brac is our treasure: The definition of a good de-cluttering is refreshing your home décor and giving away those little items that are collecting dust
Day 8: Upgraded your appliances or are they sitting unused in your cupboards? We take vacuum cleaners, coffee makers, kettles and more in good working order
Day 9: Crockery galore can be given a good home with us, including Plates, bowels, cutlery, serving dishes and pans
Day 10: Clear some space on your book shelve and donate any books you no longer want or need.
Unfortunately we are unable to collect some items including mattresses, car parts, car batteries, gas bottles, paints and chemicals. We also are unable to accept damaged items. See our website for a full list of items we are unable to collect.