The sudden and unexpected death of a baby or child is like no other death. And if it has happened to a work colleague, it can be difficult to know how to support them in the workplace.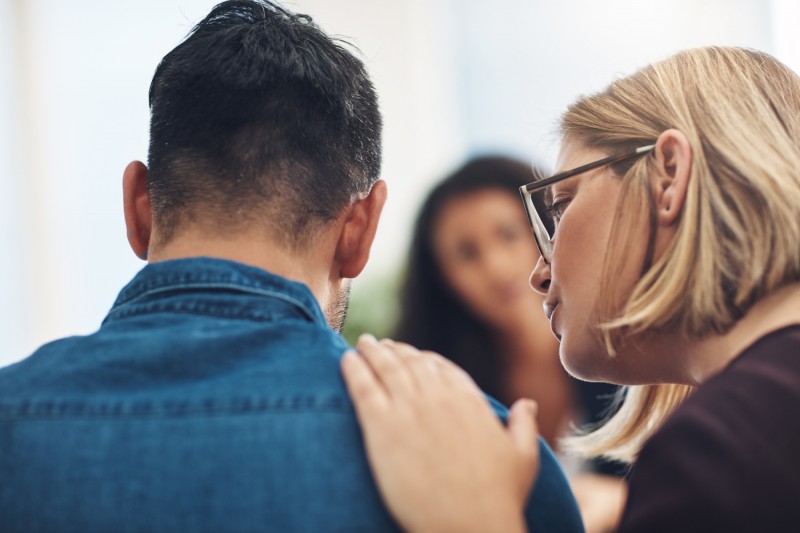 Having a compassionate and understanding workplace is often the difference between someone being able to resume work duties and struggling to balance returning to work, supporting their family and dealing with their unimaginable grief.
Sometimes it is hard to know what to do or say to someone who is bereaved. You may feel awkward, uncomfortable or even afraid. But don't let your own sense of helplessness keep you away.
Often, for a bereaved parent, returning to work is an important first step in regaining control over their lives and moving along in the healing process.
As one bereaved parent says, "my workmates seemed to understand what I was experiencing and were patient with me. I felt supported and encouraged."
Follow our tips to help show your understanding and support to a bereaved parent in your workplace:
1. Don't behave as if nothing has happened:
While it can be difficult to make the first step, acknowledge the bereaved parent and their loss and allow them to feel comfortable in knowing you are able to talk about
this traumatic event with them if they want to. It's never too late to acknowledge their loss and say you are sorry.
2. Express your sympathy through actions:
Let the parent know that you are able to relieve work pressures in whatever way you can. If you are unsure, ask bereaved parents how they would like you to help them. Many parents temporarily lose confidence and interest in themselves and familiar things after the death of their child. It takes some time to regain confidence and enthusiasm—be patient. Always ask a bereaved parent before you decide to reduce their workload or delegate some of their role. Don't take decisions away from them because you think they might need it.
3. Be guided By the parent:
Express your concern and sadness about the loss honestly to the parent. They may become sad but you have not caused that sadness—that occurred when their baby or child
died and you have not made it worse. Do not make comments that you think will make them feel better—nothing can replace their child or fix their sadness. If you are unsure of what to say then think simple - "I'm sorry for your loss" is often enough of an acknowledgement.
4. Ask them how they feel about seeing your child:
If you have a baby or child around the same age, or you are pregnant then ask the bereaved parent how they feel about seeing you and your child. Some may want to cuddle and hold
your child and others may not want to see the child at all, however understand that this may change over time. Never assume you know what is best for this parent.
Read more: http://bit.ly/2RcaC28
You can find more Grief and Loss resources at: www.rednosegriefandloss.com.au