Congratulations to this year's Sydney2CAMberra riders, who have raised close to $133,000 for Red Nose Australia.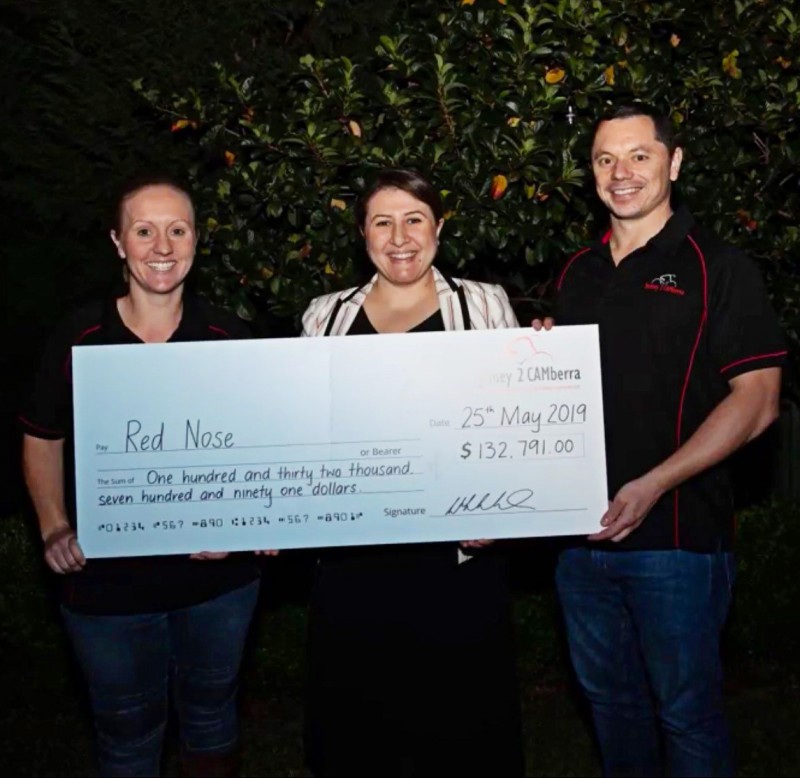 Red Nose Australia was presented with a cheque for $132,791 from event founders Graham and Nadine Belfield, which will support lifesaving research, education and bereavement support services.
Now in its eighth year, Sydney2CAMberra participants take part in a two-day ride from Sydney to CAMberra, in an effort to raise funds for vital research, safe sleep and pregnancy education, and counselling support.
The event was founded by Graham and Nadine following the tragic loss of their son Cameron to stillbirth.
Red Nose Australia Chief Executive Officer Keren Ludski said the funds raised will make a real difference to Australians who have tragically lost a child suddenly and unexpectedly.
"Red Nose is working hard to catalyse research and a national awareness campaign to create the same impact for stillbirth as we did for SIDS," she says.
"We are determined to help reduce the rate of infant death in Australia, so no more families have to endure the heartbreak of a little life cut short.
"We are also immensely proud that we can help so many bereaved families through their darkest hours, including the Belfield family.
"On behalf of everyone at Red Nose, I would like to thank the organisers, sponsors and volunteers for holding such a successful event."
For more information on how you can support Red Nose, visit rednose.org.au/donation