There are many dedicated staff, volunteers, and supporters behind the work of Red Nose.
This is Tara's story.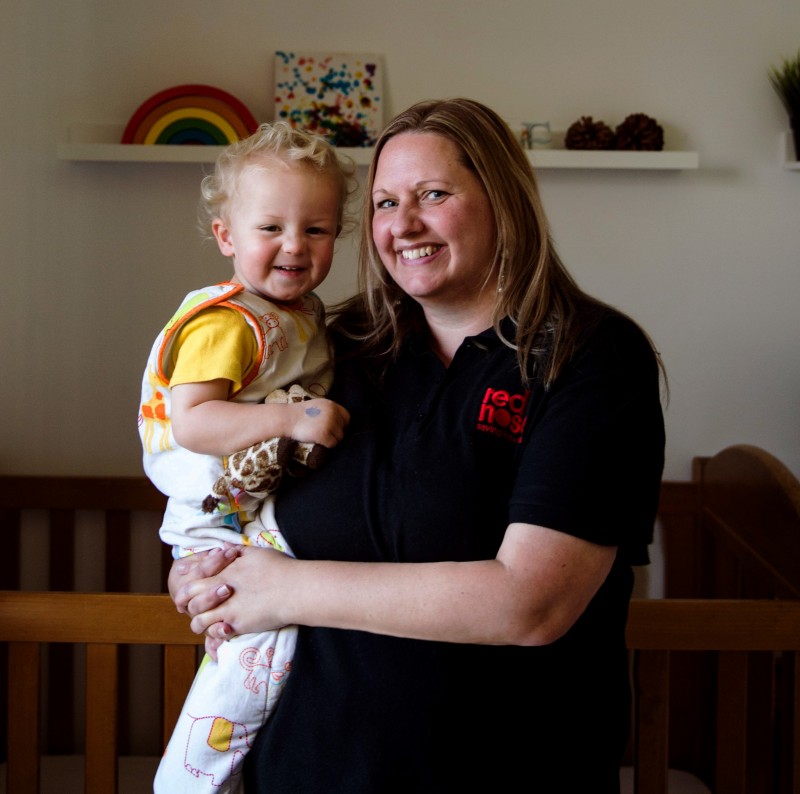 I have worked at Red Nose as an education officer for 12 months. I have been a peer supporter for 2 years and a volunteer for 8 years.
As an Education Officer, I have the very privileged and important job of sharing with expectant parents, parents of young children, grandparents, carers, early childhood educators, and health professionals the most up to date research about SIDS, SUDI and safe sleeping.
The best part of my job is sharing our safe sleeping recommendations with a new parent and helping them to feel more confident that they can take proactive steps to help sleep their baby safely.
I came to work at Red Nose after the death of my own baby daughter, Emma, in 2011.
She is my "why".
My husband and I were referred to Red Nose after Emma's death and the more I learnt about the organisation the more I knew I wanted to be a part of it.
To try to survive Emma's death, my husband and I started seeing a Red Nose Bereavement Counsellor and attending regular support groups.

That counsellor, and the other bereaved mothers I met through Red Nose, gave me a safe place to fall. I was no longer alone. They didn't try to hurry me through my grief. Instead they allowed me to just be where I needed to be.

Most importantly, I could still be a mother – Emma's mother, and speak her name without them turning away, or in fear of upsetting someone or feeling judged.
They were there on what should have been her 1st birthday. They were there on the anniversary of her death. They were there when I had to return to work. And, they were there when I was blessed, but terrified, to be pregnant with my second child.

They gave me hope and helped me to find ways to keep mothering my baby daughter even without her physically here in my arms.

Behind the scenes Red Nose Educators and Bereavement Counsellors also work to help educate health professionals and the wider community about grief and loss, so we don't have to feel so alone.

All little lives, no matter how brief their life is, are at the heart of everything Red Nose does. Our goal is to reach zero sudden and unexpected deaths of babies and children.

I want to spare all other families from the pain that I carry, and that's why I give it my all.

Red Nose Grief and Loss Service is here for you 24 hours a day, 7 days a week.
Call us on 1300 308 307 to speak to a trained counsellor or visit our website for a range of resources.

Are you an Early Childhood Educator or Health Professional and looking for Safe Sleep Education?
Book a session today or call us on 1300 998 698 to learn more.