Red Nose Day on Friday 12 August continues to be needed now more than ever, with demand for key Red Nose Day-funded support services up almost 50%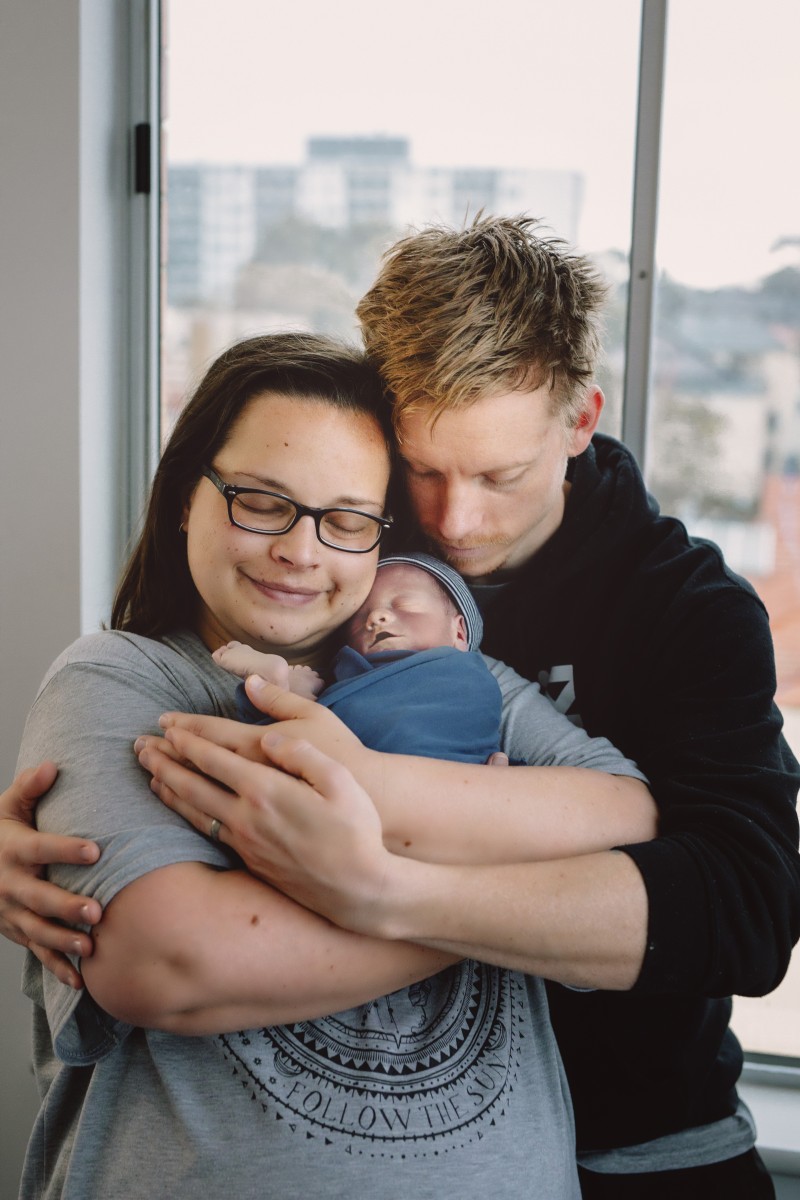 It's estimated that every year about 100,000 Australian families experienced a miscarriage, almost 3,000 have a stillbirth and a further 700 babies die within the first 28 days of birth.
In the last couple of years, due to COVID restrictions, many grief-stricken parents went through the trauma of losing a baby alone, without much-needed in-person support from family and friends.
The new data, released today by Red Nose Australia, shows that demand for Red Nose's specialist and around-the-clock grief and loss support services continued to spike during Australia's pandemic.
From March 2021 until April 2022, Red Nose:
Delivered more than 22,147 support sessions to devastated families whose baby or young child died – up 8% on the previous year. These sessions include, phone calls to their 24/7 support line, Walks to Remember, wellbeing activities and more.
Delivered 3,417 Treasured Babies items to families whose babies had died – up 9% on the previous year.
Red Nose's vital work in delivering these programs is made possible through the generosity of Australians on Red Nose Day. This year, we are aiming to raise $800,000.
Australians are encouraged to get silly for a serious cause by getting involved or donating to Red Nose Day: rednoseday.org.au
Quotes from Marsha Burgess, Red Nose client and mum:
Marsha, from Perth, received Red Nose counselling in 2021 after son Thomas died during birth.
"Red Nose isn't just a charity, it is something that is a necessity in Australia. Miscarriage, pregnancy and infant loss is so taboo that when parents experience a loss and grieve - no matter the gestation - we are expected to get over it.

"Organisations like Red Nose help us find support and coping mechanisms to push through our loss to see the sun again. Without the support behind us, we bury our grief inside us and for some, it ends in further tragedy."
Quotes from Keren Ludski, CEO, Red Nose Australia
"We're asking Australians to please give generously on Red Nose Day so that we can continue to meet this unprecedented demand for our support services.

"We provide extremely specialised and evidence-based support to parents who lose a baby – and this support is completely free for them to access any time - day or night.

"Please donate to Red Nose Day if you can, because every dollar makes such a difference."
More information:
Get involved: Make a donation, host an event or buy a red nose: rednoseday.org.au
24/7 Red Nose Grief and Loss Support Line: 1300 308 307
Media kit (new statistics, facts, hi-res images, video, social media tiles): rednoseday.org.au/media
For interviews and case studies, media contact: Claire Bonieux I 0451 020 503 I mailto:claire@upstride.com.au