Did you know evidence suggests that dummy use is associated with a reduced risk of SIDS when used consistently?
If you are considering using a dummy with your baby, check out our evidence-based advice below, and make sure you are aware of both the advantages and disadvantages when it comes to dummy use.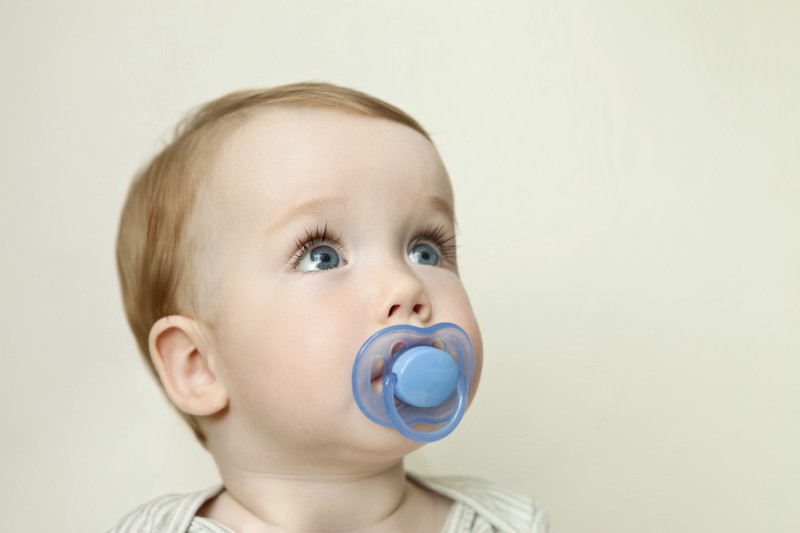 While there is strong evidence that dummies are associated with a reduced risk of SIDS, the mechanisms that provide this protection are not yet understood, Red Nose Chief Midwife Jane Wiggill advises.
"If you are using a dummy, make sure you are using it consistently. It should be offered to your baby for all sleep periods," Jane says.
"If you are breastfeeding, make sure you offer the dummy to your baby only after breastfeeding has been established, which is usually after the first four to six weeks.
"Dummies can be offered to bottle-fed infants from birth."
But, Jane explains, it's OK if your baby doesn't want to use a dummy.
"If your baby refuses the dummy, don't force them to use it," Jane advises. However, only use a dummy if your baby consistently wants it.
"If your baby doesn't like using a dummy, wean them from dummy use altogether and make sure to follow Red Nose's safe sleeping recommendations, including sleeping baby on their back."
And, after the first year of life, parents can begin to phase out the use of a dummy.
"After your baby turns one, you can look at ways to wean him or her from their dummy," Jane says.
"Dummies should definitely be discontinued between two to four years of age to reduce the risk of dental misalignment."
Click here for more evidence-based information on safe dummy use from our researchers.
More safe dummy tips:
If the dummy falls out of baby's mouth during sleep, do not reinsert it
Dummies should not be coated in anything sweet
Dummies should be cleaned often and replaced regularly
Infants with chronic or recurrent otitis media should be restricted in their use of a dummy