With less than a month to go until Red Nose Day on Friday 12 August, Red Nose is aware of a number of online retailers now selling weighted baby sleeping bags to well-meaning new parents this winter.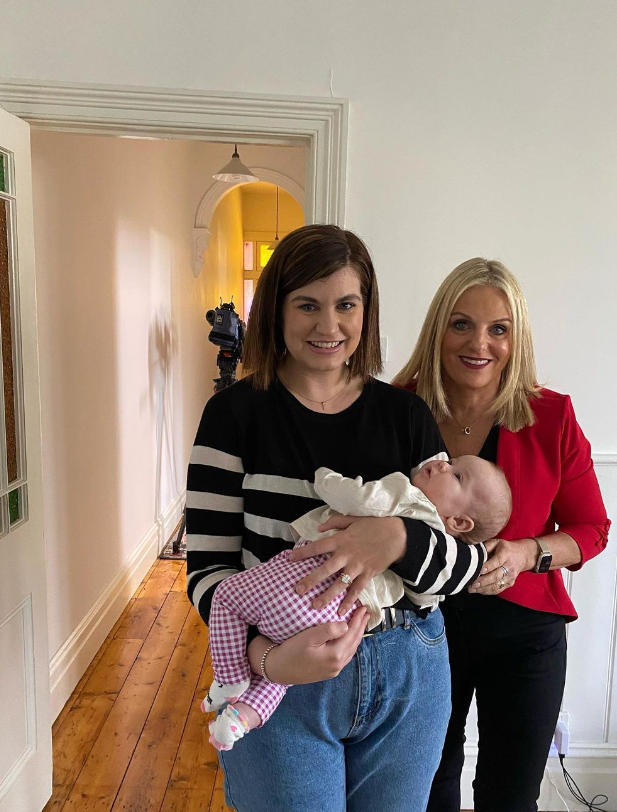 Weighted sleeping sacks, like weighted blankets, are incredibly unsafe for babies. These products can compress a baby's chest, leading to a possible lack of oxygen. Weighted sleeping sacks can also cause overheating - a well-known risk factor for SIDS.
Red Nose is alarmed to see these new products now on sale in Australia and being regularly marketed to new parents - particularly via social media.
Weighted blankets are also being referred to online as 'sensory blankets' or 'calming blankets' and retailers may claim these may help babies settle to sleep. Red Nose is warning new parents to please never use these products on babies.
Red Nose CEO Keren Ludski says Australian parents need to know that babies overseas have died from the use of weighted blankets.
The Red Nose Safe Sleep Advice Line has received a number of calls recently from parents of newborns asking for safety advice about weighted baby blankets and weighted baby sleeping bags.
In response, Red Nose has now released specific online advice for parents about weighted blankets: https://rednose.org.au/article/weighted-blankets
There is very little research on the safety aspects of weighted blankets or sleeping bags for babies, particularly in the context of sleep safety in babies and children.
Parents can also call the Red Nose Safe Sleep Line with any questions on 1300 998 698.
Red Nose's safe sleep advice, like this weighted blankets advice is only made possible through the generosity of Australians on Red Nose Day.
Red Nose Day is Friday 12 August, and aims to raise $800,000. Every dollar raised helps to save little lives by funding research and the development of practical advice like this new weighted blankets resource.
Funds also go towards Red Nose's 24/7 counselling and support services for grief-stricken families who lose a baby.
Australians are encouraged to get silly for a serious cause by getting involved or donating to Red Nose Day: rednoseday.org.au
Red Nose Safe Sleep Advice Line: 1300 998 698
Red Nose guide to winter sleep safety:
Dress baby for sleep using layers as you would dress or use layers yourself: to be comfortable, neither too hot nor too cold
Add/remove tucked in lightweight blankets to ensure baby's tummy or back feels comfortably warm to the touch
Feel baby's tummy or back - it should feel warM - don't worry about cold feet or hands
Always ensure baby's head is uncovered - no hats, bonnets, beanies or hooded clothing
Never use weighted blankets, weighted sleeping bags, electric blankets, wheat bags or hot water bottles for babies.
Quotes from Charis Brown, Research Officer at Red Nose Australia:
"It is incredibly alarming to see weighted sleeping bags and weighted blankets being marketed directly to parents of infants, who are told these products may help their baby sleep better. There is no research to support these claims."

"The reality is that these products can actually be unsafe for babies, and Red Nose is urging every parent to please never use a weighted sleeping product on their baby."

"We also want to ensure families with children, who have weighted blankets for adult use, are mindful of where they are kept and ensure they cannot inadvertently fall on a child or infant, leading to catastrophic results."
Quotes from Stephanie Ciccarella, Melbourne mum of 3-month-old Francesca:
"As a mum to a three-month-old baby I certainly have come across these weighted baby products online and in my social media feeds.

"There is so much conflicting information coming at new parents online, so it's great to see an expert baby safe sleep organisation like Red Nose releasing this really practical advice about weighted blankets that clearly tells parents that these are not ok."
Media contact: Claire Bonieux - 0451 020 503 - claire@upstride.com.au