Did you know that postnatal depression affects more than one in seven women? Red Nose Chief Midwife Jane Wiggill explains why this condition is more common than you may think.​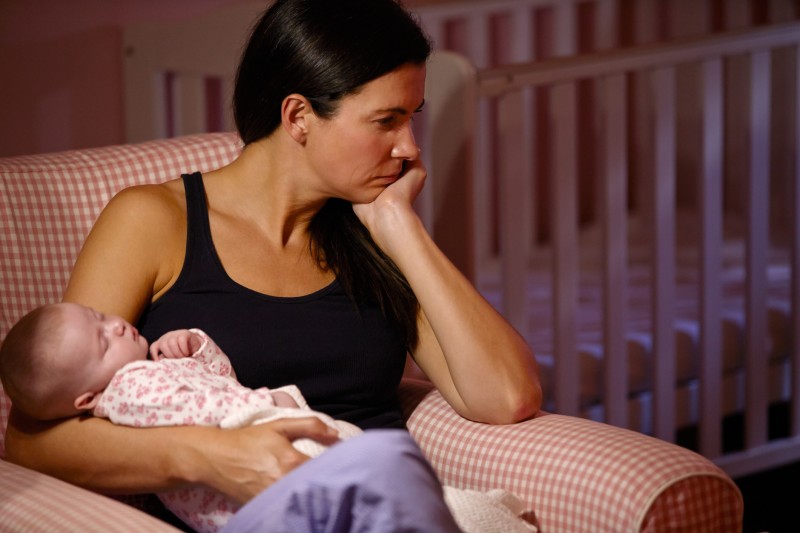 Unlike the baby blues, which passes on its own after a few days, postnatal depression is a disorder that can be long lasting, Jane explains.
"Birth is a complex life event that is characterised by biological, social and emotional transitions, and it is completely normal to have changes in the way you think or feel after birth," she says.
But how do you know if you are experiencing the 'baby blues', or something more long lasting?
Baby blues, Jane explains, occur within the first three days of birth and typically last for 24 – 48 hours.
"Symptoms of baby blues include feeling teary and weepy, being irritable, having insomnia, and feelings of anxiousness, that spontanouesly resolve after a couple of days," she says.
"These emotions can vary from person to person and can be triggered from disruption to previous routines, such as disrupted sleep and changes to relationships."
Postnatal depression, in contrast, is more complex than the baby blues.
"Postnatal depression develops between one month and 12 months post birth and symptoms include low mood, sadness, feeling teary and over sensitive, changes in appetitie, and a feeling of overwhelm.
"If you feel this way make sure you seek help," Jane advises. "Being aware of these signs and symptoms can help you get the right help early.
There are plenty of different treatment options and support services available to help new mums through postnatal depression.
"It's important to give yourself a break and remember you are not alone," Jane says. "Many of the organisations devoted to the health and wellbeing of mothers are well-placed to help."
And, Jane says, dads can get postnatal depression too. "The position through birth to becoming parents is very challenging for both mums and dads, so don't hesitate to reach out for support."
Practicing Red Nose's safe sleep recommendations can also help parents feel reassured that they are sleeping their baby in the safest possible way and reducing the risk of SIDS.
"Feel confident that you are providing your baby with best practice techniques to stay safe when sleeping because you love them so much," Jane says.
Need to talk to someone? Get in touch with PANDA – Perinatal Anxiety and Depression Australia – on 1300 726 306.
Have you had a baby, but have also experienced loss such as stillbirth, miscarriage, or SIDS? Contact Red Nose Grief and Loss on 1300 308 307.