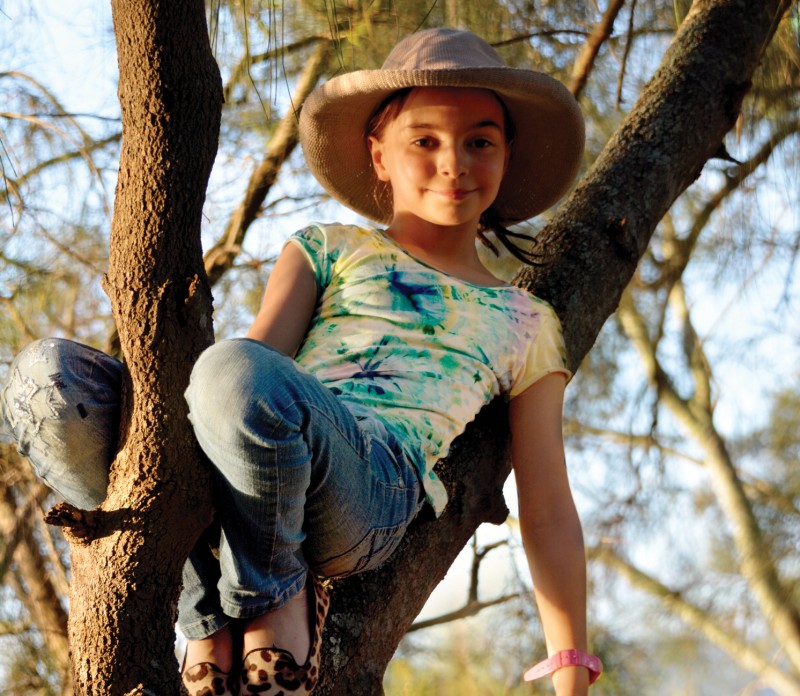 I am the father of Floriane Wall, who died of a sudden cardiac arrest on 13 April, 2015, when she was nine years old. There was no indication that there was anything wrong with her – she had always appeared perfectly healthy and energetic.
I was playing chase-and-tickle games with her at home that evening, which was something she loved. She got too wound up and excited, and that triggered a congenital heart condition we did not know she had. She went unconscious immediately and, despite my efforts, died a few minutes later.
That is how quickly it can happen. As will be obvious to any parent or anyone else who has ever cared for a boy or girl, the death of one's child is a personal and family catastrophe of the highest order. Your reason for doing almost all of what you do in your life is just not present any more. All of the working, planning, protecting, teaching, and guiding you happily do for your child…just isn't required anymore. It's a whopping psychic whack.
And the thing is, at least in my case, I couldn't just withdraw from life — go off to sea or retreat to the desert or something.I have a remaining son, whom, I recognized — even in the minutes immediately after Floriane's death — would need quality parental attention more than ever. I am married, and the marriage is important to me. I saw that I would have to learn to function despite what had happened.
Initially, I tried to brute-force my way through the situation, but that didn't work. The overwhelming grief, combined with trauma related to the actual night of Floriane's death, prevented me from functioning well. My work suffered. Flashbacks prevented me from piloting light aircraft, which was something I loved doing with my children. On top of that, the strain placed on a marriage by the death of a child is colossal. You-should-have, why-didn't-you, you-don't-understand — you can imagine. The overall experience is an epic agony, and though it modulates over time, it does not appear ever to go away.
That is what Red Nose is for. The team of counsellors and psychologists there help people who are experiencing grief (and trauma, and anger, and depression, and the rest of it) subsequent to the death of a child.
While every situation is different — even the two parents of the same child go through the experience differently — the Red Nose people know how to help. There is no solution, of course, but there can be assistance, and they provide that.
In my case, a Red Nose counsellor helped me learn to deal with the monumental sadness, and guided me over the acute trauma — I don't get the flashbacks any more. I got involved in the annual Sydney2CAMberra bike ride, an event that raises money to support the work of Red Nose and the Stillbirth Foundation. Training for and participating in that has helped me considerably — I've done it twice now. Red Nose has helped my wife and son, too.

Because of all of that, I'm sharing my story so it might bring understanding and comfort to other families.
Red Nose grief and Loss provides free, specialised support for anybody impacted by the death of a child. Call our 24/7 Support line on 1300 308 307 or visit rednosegriefandloss.org.au