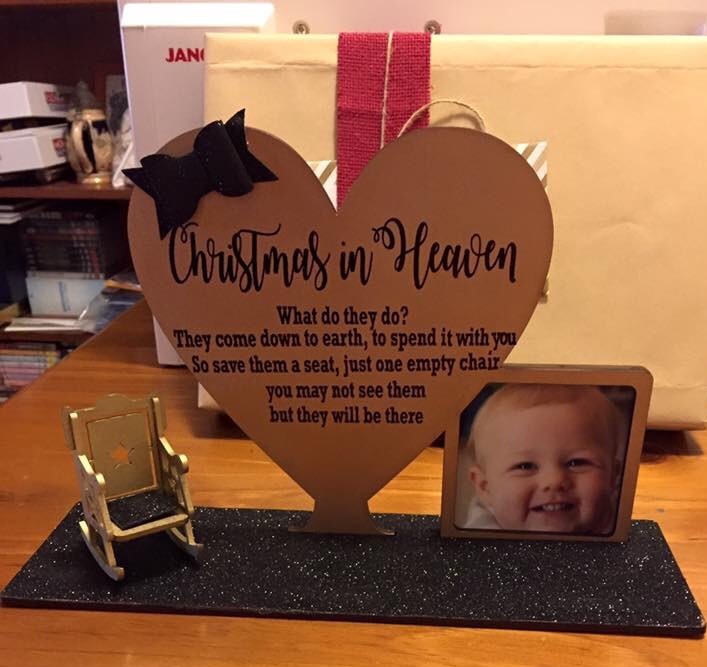 The festive season was always my favourite time of year, my favourite holiday.
This was only heighten in 2014 when we celebrated our first Christmas with our first child, Charlotte. Seeing the joy and wonder through their eyes made everything better.
But in 2015 our world was torn apart. We lost our gorgeous, healthy 16 month old daughter Charlotte to a common cold.
That year when we should have been preparing for her second Christmas, we were staring down the barrel of our first Christmas without her and the festive season just didn't feel right.
That year we cancelled Christmas.
My husband and I both worked through the holidays, we avoided parties and shopping centres and kept to ourselves. And that was ok because it was what we needed to do to get through, to survive. We didn't apologise for it, or feel bad about it, and the people who mattered understood.
The only 'christmassy' thing I did that year was with my mothers group. We had done a group Santa photo for the kids' first Christmas the year before and they decided to do another.
But they didn't want to do it without Charlotte, so they included her by making a Purple Heart with her name on it. It was one of the hardest things I did but I felt like I had honoured and helped people remember her. And since then, six years ago I haven't missed a single year.
I take a photo of her for Santa to hold and the other kids as they have grown up talk about her and ask questions. It's an event I cherish and look forward to every year.
Going into our second Christmas without her was different. We had a new baby to introduce to all things Christmas and we knew we couldn't ignore the festive season anymore. We had to find new ways to cope better.

These are some of the things we started doing to honour her but also keep our sanity:
We have a little place marker that goes on the Christmas table to save her a spot.

I made a memory quilt using her clothes and despite the warmth I snuggle under it each Christmas night and reflect on the day and how I wished it could've been with her.

We keep her stocking up and Santa brings her something to place onto her grave.

We spend a certain amount of time visiting her on Christmas morning, our sad time, where the tears can flow unchecked. Then the rest of the day is for happier thoughts, making memories with her siblings.

Each year I buy an age appropriate gift and give it to a friend's little girl who is the same age as Charlotte would've been.

We also attend the remembrance service each year which tends to put us into a good headspace coming into December.
Unfortunately last year we also lost a son, Austin and so we have been able to apply most of our coping strategies for him as well.
Overall we have come to realise – it's ok to not be ok.
Just allow ourselves to feel or release whatever we need to and do what works best for us. Our strategies may not work for everyone but they work for us and allow us to survive a season we used to revel in.
Red Nose Grief and Loss provides free, specialised support for anybody impacted by the death of a child. Call our 24/7 Support Line on 1300 308 307 or visit rednosegriefandloss.org.au