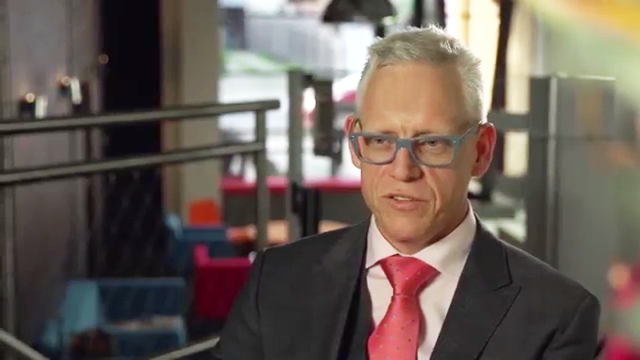 As an Obstetrician and Stillbirth Researcher, I see every day the pain and despair of the families touched by stillbirth – precious and deeply loved babies gone before they even have the chance to take their first breath.
Over 2,000 babies are born still every year in Australia – that's six every day… one baby lost every four hours!
Six little lives gone each day before they even begin. Six families left forever devastated, and what's more – one-third of these deaths remains totally unexplained.
Thousands of parents every year leave the hospital every year with empty arms.
Instead of their precious baby, they leave with a lifetime heartache weighing heavily on their hearts and shoulders.
It's heartbreaking to watch parents in those first few minutes and hours with their baby.
I see the intense concentration etched on their face, as they savour every precious second. Knowing that these will be the only precious memories they will ever be able to create with their baby.
But those precious little moments will be cherished and remembered for the rest of their lives.
By investing in critical research, we can unlock the reasons why these babies die too soon – and save families being robbed of a lifetime of memories.
The sooner we have the answers, the sooner we can alert parents to the risk factors. And the sooner we can bring these deaths to zero.
As we all do at this time of year, I have been reflecting on the precious memories I have created this year. Looking back at how much has happened and changed, what the next year ahead holds.
My new year's resolution is already set. I can't stand by while families continue to miss out on a lifetime of memories. I am going to help drive the research that will uncover the answers.
That is what motivates me every day. We know that research is the key to unlocking the lifesaving answers.
I have seen the power of research to save babies lives.
It's thanks to the many wonderful Red Nose supporters who have already helped us invest funding into research, that we know that many stillbirths are triggered by an ageing placenta.
Placentas age at different rates, just like people do. Some placentas can begin to age many weeks before the mother's due date, slowly reducing the nutrients and oxygen the baby needs to thrive.
Now that we know this about the placenta, we can work on developing a test to detect if a baby is at risk of stillbirth due to an ageing placenta.
Because when we know better, we can do better – and it's possible because of the donations that Red Nose receives from its community of supporters.
Our latest research project is investigating how to detect placental ageing in pregnant women before their baby is in trouble. And from there, we believe we can develop blood tests to predict pregnancies most at risk of stillbirth.
Using this test, doctors will be able to offer preventative care to women who are at risk of delivering a stillborn baby, or even deliver a baby early, before the unimaginable can happen.
Research projects like this one are incredibly exciting and offer tremendous opportunities to reduce the six deaths a day to zero.
Your ongoing support is what helps fund this world-leading research, enabling medical professionals to offer preventative care to women at risk of delivering a stillborn baby.
That is truly lifesaving.
Fund lifesaving research today
You can help fund more lifesaving research projects today and help make sure all families have the chance at a lifetime of happy memories.