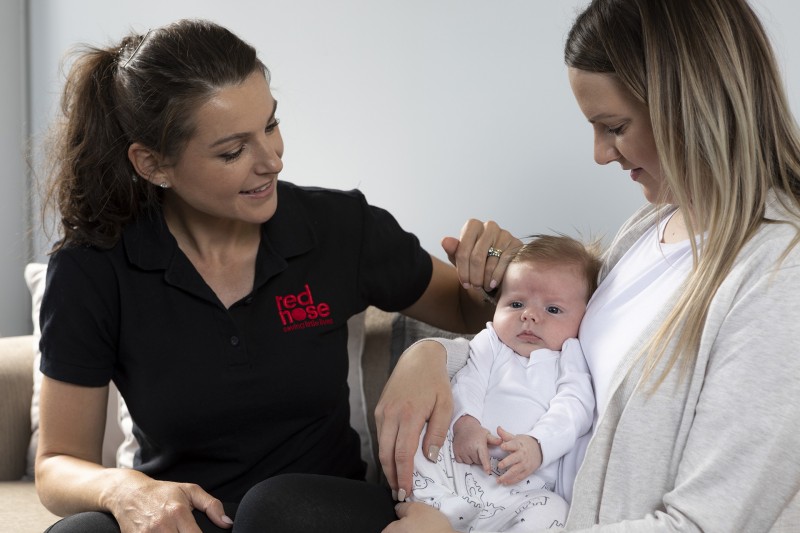 Lifesaving safe sleep and safe pregnancy advice
Through evidence-based education programs and our Safe Sleep Advice Hub, Red Nose provides safe sleeping resources and education to new and expectant parents, health care professionals, childcare centres and the maternal and child health workforce.
Since 1990, our "Back to Sleep" education program has successfully reduced SIDS and sudden infant deaths in Australia by 85% — saving 10,329 little lives.
Red Nose also works closely with baby and infant product manufacturers and retailers to ensure products sold to Australian parents are safe and consistent with our evidence-based safe sleeping recommendations.
We also provide parents and the health professionals who care for mothers and babies with evidence-based information for preventing stillbirth and keeping baby safe during pregnancy and early infancy.
Researching to find out why babies die suddenly and unexpectedly
Over the last 40 years, Red Nose has invested more than $17 million in to world-leading research into the causes of sudden death during pregnancy, infancy and childhood including SIDS, sudden infant death, and stillbirth. The findings of this important research are then translated into our evidence-based education programs and advice for parents and care professionals—so everyone knows to reduce their risks and keep babies safe.
Support for grieving families and anyone impacted by the death of a baby or child
Red Nose Grief and Loss services provide a range of support options for any person impacted by the death of a child. These options include counselling, support groups, a 24-hour bereavement support line, dedicated resources and our Support Library.
Health professionals can refer individuals or families to Red Nose for ongoing support and counselling.
Red Nose Grief and Loss 24/7 Support Line 1300 308 307

Red Nose Safe Sleep Advice Line 1300 998 698 (during business hours)