Red Nose is aware of the heightened anxiety many expectant parents are feeling about the risk of Coronavirus and their baby's health.
Here the Chair of our National Scientific Advisory Council, Professor Craig Pennell, answers some common questions about Coronavirus and your baby.
The information provided below is general in nature. For detailed advice about your pregnancy, please speak with your obstetrician or midwife.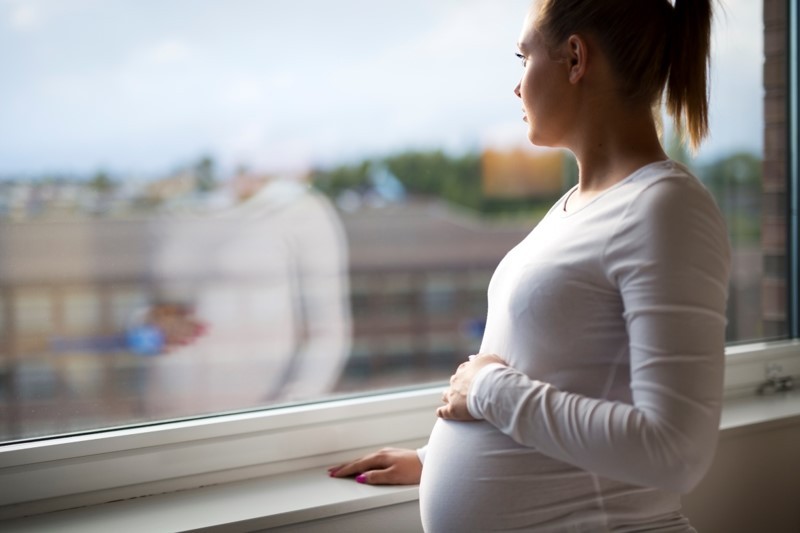 What is the difference between Coronavirus and COVID-19?
In the current context, Coronavirus and COVID-19 both refer to the same thing. Coronavirus is the name of the family of viruses that cause a number of conditions including the common cold and other respiratory illnesses. COVID-19 refers to a particular 'type' of coronavirus that was first described in 2019. The terms are being used interchangeably at the moment.
Are pregnant women at increased risk from Coronavirus?
Pregnancy is a special time for mothers where many of their bodies resources are being directed to helping the baby grow and develop. Whilst these changes are normal they also
alter the way that the mother responds to infection.
If you are pregnant and get COVID-19, we now have data to suggest that you have a greater risk of developing severe illness than non-pregnant women. COVID-19 also poses risks to your baby including:
Premature birth
Low birth weight
Higher risk of stillbirth
Is there an increased risk of miscarriage from Coronavirus?
No, there is currently no evidence that Coronavirus increases the risk of miscarriage.
Is there an increased risk of stillbirth from Coronavirus?
Yes, there is currently evidence that Coronavirus does increase the risk of stillbirth. It also increases the risk of premature birth.
Is there an increased risk of birth abnormalities from Coronavirus?
No, there is evidence that Coronavirus increases the risk of birth abnormalities.
Can I pass the virus to my baby while I am pregnant?
Yes, however risk of this is very low.
Should I still give birth in a hospital?
Yes, the safest place to give birth is in a hospital where you have access to specialist medical teams and equipment in case something goes wrong.
If you are diagnosed with Coronavirus, your obstetrician or midwife will tell you what steps you need to take to reduce the risk to you and your baby, and of others being infected.
Can I have my partner or support person with me when I give birth?
Policies and practices vary from state to state and will depend on your particular situation, as well as your partner's health. Ask your obstetrician or midwife and they will be able to provide information about the policy in your hospital.
If I have Coronavirus, will I have to have a Caesarean or be induced?
This will depend on your particular situation and the health of you and your baby. For most people with mild disease, there will be no need to alter your mode and timing of delivery. Your obstetrician or midwife will assess your particular situation and determine the safest way to deliver your baby.
What are the risks to my baby if I do have Coronavirus?
The risks to your baby's health from Coronavirus are very low, and newborn babies do not appear to be at increased risk of complications beyond the risk of premature birth, low birth weight and stillbirth.
Should I still go for my antenatal appointments?
Yes, it is important for all pregnant women to continue receiving their routine antenatal care. But it is important to continue practising good hand hygiene and social distancing to reduce the risk of becoming infected.
If you contract Coronavirus, your obstetrician or midwife will be able to tell you the safest way to continue with your antenatal check-ups.
Should I still breastfeed?
Yes, you can still breastfeed even if you are diagnosed with Coronavirus. There is no current evidence that the virus is carried in breastmilk. If you are diagnosed with Coronavirus, we recommend that you still try breastfeeding, but take extra precautions such as washing your hands regularly especially before touching your baby, and also wearing a mask.
How can I protect myself against contracting Coronavirus?
Both scientific bodies The Royal Australian and New Zealand College of Obstetrics and Gynecology and the Australian College of Midwives recommend that women, at all stages of pregnancy, be offered the Pfizer vaccine.
And follow the below advice to reduce the risk of getting COVID
These include:
Washing your hands regularly with soap and water
Social-distancing, and staying away from anyone who has the virus.
Get vaccinated against the Coronavirus (Learn more)

Can I still go outside?
Yes, as long as you continue to practice social distancing – staying at least 1.5 meters away from other people – and always practice good hand hygiene.
What should I do if I start to feel sick?
If you develop any cold or flu-like symptoms (fever, cough, sore throat, nausea, vomiting, diarrhoea, fatigue, difficulty breathing) you should immediately contact your obstetrician, midwife or GP who will be able to tell you what to do next.
If you have severe difficulty breathing or you notice that your baby has reduced movements, you should immediately call 000.
You can also contact the National Coronavirus Information Hotline on 1800 020 080.
Is there anything I can do to reduce my risk of stillbirth?
Yes, we recommend that pregnant women can do three key things to reduce their risk of stillbirth during pregnancy:
Stop smoking, and limit exposure to second-hand smoke as well.
Sleep on your side during the last trimester of pregnancy.
Be aware of your baby's movements and immediately contact your obstetrician or midwife if you notice any changes.
I feel anxious about Coronavirus, who can I speak to?
It's only natural to feel anxious for the health and wellbeing of your baby and family. Coronavirus is an unprecedented medical emergency, but it's important to remember that the risk to your baby is very low. Your obstetrician or midwife will be able to provide more specific information about your situation and keeping your baby safe.
There are also plenty of resources available to help:
The Red Nose Grief and Loss 24/7 Support Line is available for pregnant women and their partners who have experienced the loss of a baby or child and are pregnant again. Call 1300 308 307.
Beyond Blue is also available on 1300 224 636.
About Professor Craig Pennell

Professor Pennell is Chair in Obstetrics and Gynaecology and the Professor of Maternal Fetal Medicine at the University of Newcastle. He works clinically as a sub-specialist in Maternal Fetal Medicine at the John Hunter Hospital in Newcastle and is a principal researcher at the Hunter Medical Research Institute. He speaks more about the Pfizer vaccine here.
If you suspect you or a family member has coronavirus you should contact the national Coronavirus Health Information Hotline on 1800 020 080.

Last modified: 7/2/22