All portable cots sold in Australian stores must meet the mandatory Australian Standard AS/NZS 2195 for portable cots (portacot). When assembling a portable cot it is important to read the instructions carefully, the instructions are there to help keep baby safe from sleeping accidents.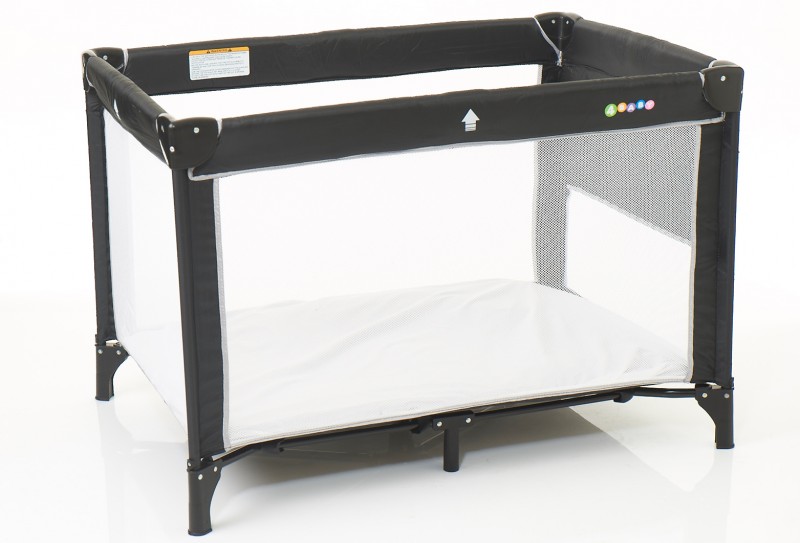 Only use the firm, thin, well-fitting mattress that is supplied with the portable cot. Never add a second mattress or additional padding under or over the mattress, which has been specifically designed for the portacot, as baby may become trapped face down in gaps between the mattress and the sides.
If you are accepting a second hand portable cot, look for a label or sticker that says that it complies with the mandatory standard; never place baby in a cot or portable cot that does not definitely meet the current Australian safety standard.
Wear and tear can expose baby to hazards. Only use a portable cot that has the mesh intact and that has no broken parts. Ensure that the base is flat and regularly check the portacot for signs of damage.
Do not use bedding that has exposed elastic as this presents a strangulation hazard for baby.
Do not use a portable cot if your child weighs more than 15kg (or check instructions of your particular model).
For more information, visit the Australian Government Product Safety website at www.productsafety.gov.au.

Last modified: 23/1/18