Congratulations on your new baby! There's no doubt that preparing for and welcoming a new bub is a special and exciting time, and we want to make sure that as a brand-new dad you're well equipped to enjoy all the special moments coming your way.
Whether you're looking forward to hunkering down at home with your new bub or showing bub the best route to the nearest park, we've got everything you need to enjoy this new stage of your life, dad-style.
Red Nose Chief Midwife Jane has developed this special list to help you prepare.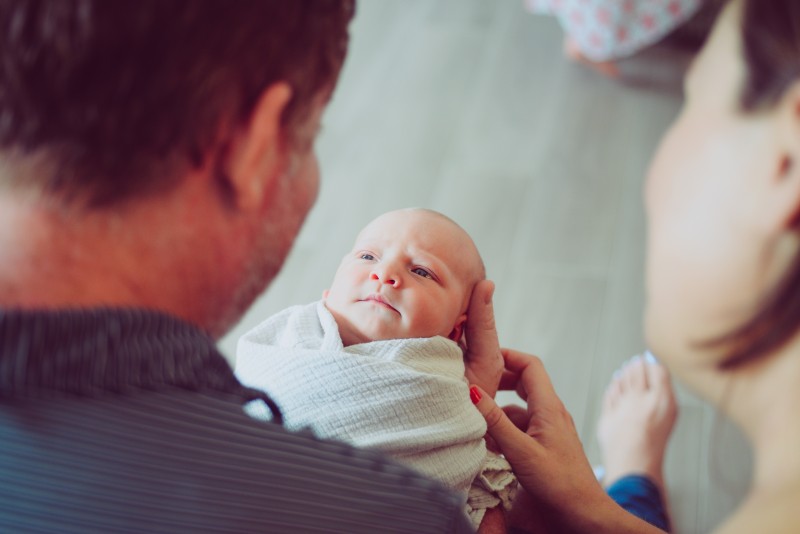 Keep calm and carry a nappy bag
Gone are the days of leaving the house with just your phone and keys, you're going to need something a bit more reliable than your hands to carry all the necessities that come with taking a new bub out and about.
Choose from backpack or satchel and look for something that's easily wipeable. If there's a change mat inside, that's even better.
Baby sling/carrier
When baby is a little older, a baby sling or carrier is a handy way to enjoy holding them close, taking them for a walk or calming them down when they're unsettled.
But remember, there are no mandatory Australian safety standards for slings and carriers so it's important to know that not all slings and baby carriers are safe.
If you are using a sling, be sure to follow the product instructions and check out Red Nose's baby sling recommendations for safer use.
Play time!
Tummy time is an important and fun way to help your bub grow and develop well, so a play mat provides the perfect surface for you to get down on the floor with bub to practice tummy time, relax with each other or play.
Tummy time helps bub develop strong neck, back and arms muscles, which will help to keep them safe from SIDS. You can practice tummy for birth – and it's a great way for you to bond with bub.
Get comfortable
The addition of a sturdy and comfortable feeding chair in the nursery means you've got a dedicated place to settle in and read to or feed your bub as they grow.
Making yourself a comfy spot to sit with bub means you can focus on enjoying a relaxed, bonding experience for you both.
Catching some ZZZs
The safest place for your baby to sleep is in a safe cot that meets Australian standards, with a firm flat mattress and safe bedding like a sleeping bag.
If you're the one tasked with putting the cot together for the first time, strictly follow the manufacturer's guidelines. It's also important to create a safe space around the cot by removing potential dangers like blinds, heaters or lamps.
Some parents choose to use a bassinet for the first few months, as they are smaller and take up less room in your bedroom. If you choose to use a bassinet, look for one that has a sturdy bottom and wide stable base so it can't tip over, and one with good breathability zones on all four sides to provide enough ventilation for your baby.
Remember to follow the safety instructions and move to a safe cot once baby shows signs of being able to roll, usually around four months.
A final reminder
When you're buying any product for your baby, we want you to make the best-informed, evidence-based decision about its product safety.
Look for products that meet Australian standards, or those ones approved by Red Nose for safer sleep.
More tips and advice for Red Nose

For more information and advice, visit the Red Nose Safe Sleeping Advice Hub or call the Red Nose Safe Sleep Advice Line on 1300 998 698.

Last modified: 13/1/22