There are many dedicated staff, volunteers, and supporters behind the work of Red Nose. This is Cat's story.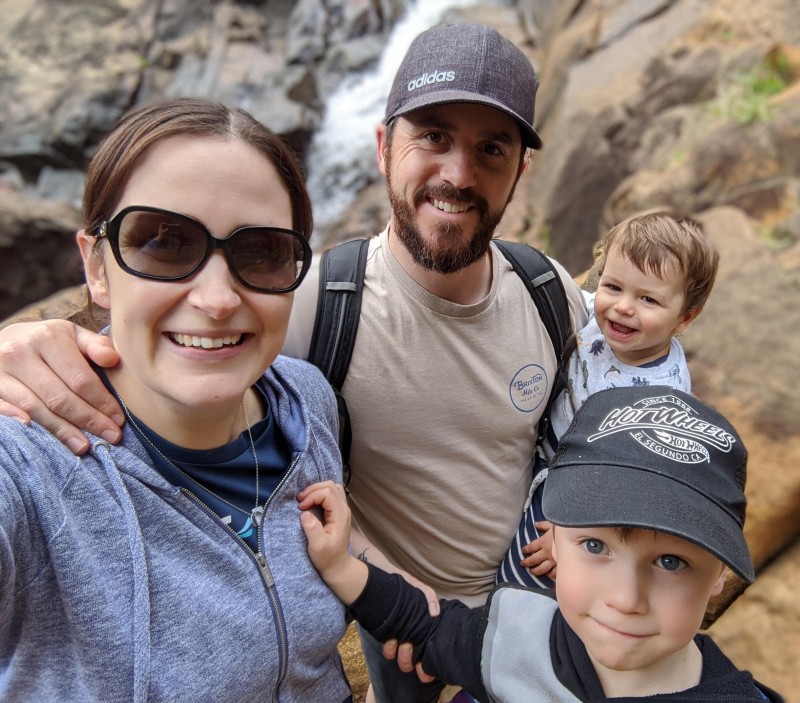 "I have the privilege of being one of the Bereavement Outreach Workers in the Hospital to Home team at Red Nose/Sands. It's my role to connect with newly bereaved parents and families in the very early days after their loss to support them through the significant practical and emotional challenges they face in adjusting to life without their baby.
"I started the role in September 2020 with Sands, just as the Hospital to Home program was beginning. I'm based in Western Australia, but the team is spread out through many places around Australia where we have partnered with maternity hospitals to offer this special kind of personalised support to fill the gap between what support is provided in hospitals themselves and out in the community.
"Although I am new to this role, I'm not new to Red Nose/Sands or the bereaved parent community. I was a proud Sands volunteer, helping to facilitate the face-to-face support group we offer here in Perth. I had benefited from attending those support meetings myself in 2016 after the death of my baby daughter, Isabel. She had a fatal form of dwarfism and I went through a medically advised termination. We got to spend a precious hour with Isabel after she was born, before she peacefully passed away.
"I felt so, so alone, even with the support of my family and friends. I remember thinking 'nobody gets this because they haven't been through it'. There was so much to do, and everything felt so overwhelming. I thought 'there's got to be someone out there who can help me through this'.
"In 2020 when this job came up, I got goosebumps. I knew I wanted to be that person for others. I had no doubt that was what I was meant to be doing.
"I look at what I do as holding someone's hand through those early days of grief where everything feels too hard and there are so many things you have to plan and do. I walk beside a family and help them navigate that. The support they need might be practical – funeral arrangements, dealing with Centrelink, assistance with memory-making with their baby or the eventual return to work. Or it might be emotional – someone just to be there to say 'I'm here, I'm listening and I get it.' Sometimes I will meet with a family face-to-face, other times over the phone. It's really led by the family and what they need.
"Supporting bereaved families is a very vulnerable space to be in but it is something I really love doing. I love our team. I love what I do. But work/life balance is important too. Outside of work I have two sons I love spending time with. Spencer is in Grade One and Parker is two. We love going on bike rides and to the pool or baking at home. Life is busy with two little boys!
"I feel really honoured to be part of a family's journey after the death of their baby. I'm proud to represent Red Nose/Sands in this space. I know we are making a difference for the families who come to us in their darkest days. Seeing them grow and develop and work through their grief during those early days, weeks and months is such a privilege."