There are many dedicated staff, volunteers and supporters who together make the work of Red Nose possible. This is Rob's story.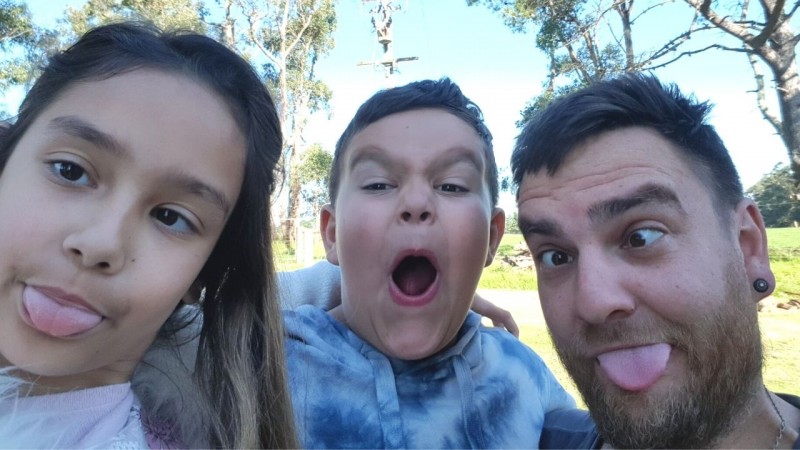 I have always wanted to work for a not for profit, knowing that funds go to helping people is very important to me.
Being the Business Manager at Red Nose Clothing Collection is a great fit for me and I am grateful to work with an organisation that does such important work in the community.
Hearing the stories of families we have helped and knowing that the work we do means so much to people is truly motivating.
My role also combines my experience in warehousing and logistics with the opportunity to work in an area that promotes sustainability and protecting our environment.
Red Nose Clothing Collection keeps about 3 million kilos of clothing out of landfill each year.
Knowing I am helping protect the environment and doing my part reduce and recycle clothes and other items is something I am very grateful for.
I also have the privilege of working with Work for the Dole participants. It is a great feeling to be able to help people gain experience and move on to permanent roles in other industries through the programme.
I even got to visit Seattle, with our partners from Savers, for an international conference on sustainability. It was fantastic just being there, but even more so knowing that the hard work by our team over that year had really paid off.
Outside of work, my children constantly inspire me. I am so grateful to be able to guide them through life and watch them grow and develop into the best they can be.
At the moment I'm building and renovating our family home. It is both incredibly rewarding and incredibly frustrating at times, but once it's finished I'll be looking to start the next project as soon as I can!
Learn more more about Red Nose Clothing and Collections