In September 2019 Benn and Sarah lost their beautiful little boy at just 3 days old. Both Benn and Sarah are grateful for the support we were able to offer them in the acute stages of their grief. Living in Melbourne Renegades' heartland Benn shares their story to show why it's so important to help the Renegades raise funds and awareness of what we do.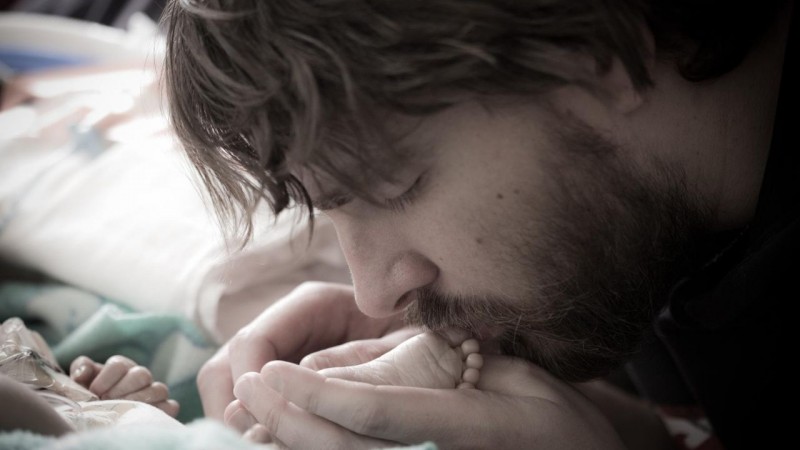 After a perfectly normal pregnancy, during labour, the midwife told us that they couldn't find a heartbeat.
I waited anxiously in the hallway as Sarah was rushed to theatre so that James could be born as quickly as possible via c-section. When I was finally able to see James, he was being set up on ventilators and I was quickly taken back to see Sarah and tell her the news. We had just 3 days with James before he passed on the morning of Saturday, 30 September.
The coroner's report would later inform us that during labour a blood clot formed in James' umbilical cord, cutting off his oxygen supply.
In the time it took to get James out to safety, the lack of oxygen caused what the doctors at the time referred to as a 'severe and permanent brain injury.'
This injury, medically called Hypoxic Ischaemic Encephalopathy (HIE), would be what would claim his life after only 3 short days.
The support received from Red Nose has helped me find ways to live with my grief, accept that it will be ongoing and fluctuating, and acknowledge that it is okay to not be okay.
We attended group support sessions for several months after losing James, which we found extremely helpful.
When we fell pregnant with our second child, we moved to the Pregnancy After Loss group and then started with private counselling sessions which are still ongoing.
Sarah's parents visited the Red Nose grandparents support group for several months after James' passing, which helped them in dealing with their grief too.
Red Nose has helped us connect with other families who have had similar experiences. It has helped us find ways to honour James and keep his memory alive.
"Living in the West of Melbourne, in the Renegades' heartland, we are so excited about their choosing Red Nose as a charity partner and can't wait to attend our first-ever 20/20 cricket match when they take on Sydney Thunder. We're going to #GetonRed"