When a baby dies there is often little warning, leaving parents in shock and unable to organise clothing and funeral items – all while trying to say such a heart breaking and unexpected goodbye.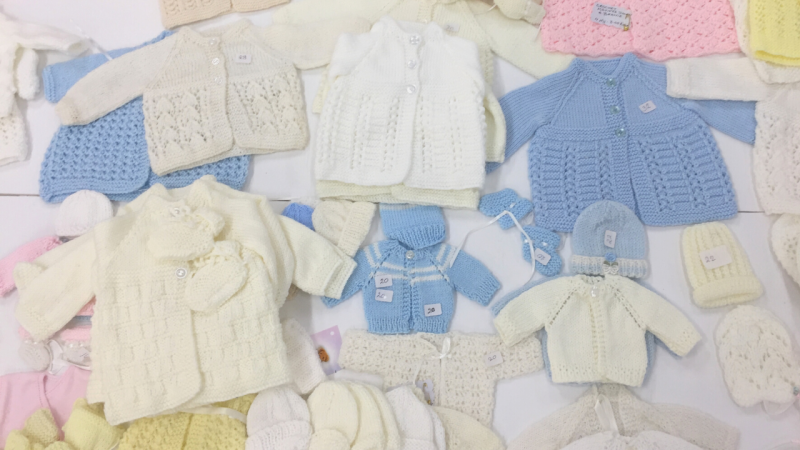 It is even harder for parents who experience a miscarriage, premature birth or stillbirth where clothing needs to be so much smaller than any store sells, or specially designed for fragile babies.
Thanks to your generous donations, grieving families are gifted special miniature clothing and angel boxes, so they can focus on cherishing the last moments with their baby.
Because of your support and a dedicated team of volunteers who sew, knit and make angel boxes, hundreds of families are lovingly gifted special Treasured Babies packs each year.
Giving newly bereaved parents the opportunity to choose their baby's burial outfit can be empowering at a time when they have very little control over their situation.
When your baby dies there is very little you can do as a parent. The only decision you get to make is what your child wears.
Choosing the clothes and dressing baby gives silent permission to be a mum and dad.
It means parents can have some special time dressing, nursing and holding baby, and having photos taken, creating special memories that will be kept in their hearts forever.
Gifting these handmade items full of love can help parents find the space to grieve and say goodbye to their treasured little one.
Thank you for helping ensure heartbroken parents have access to free and specialised burial items so they can instead put their energy and focus into creating a lifetime of memories and saying goodbye to their precious baby.
Donate online to support grieving families today.