We're celebrating the amazing contributions of Red Nose volunteers who generously give their time to help support all areas of our organisation. This is Marilyn's story.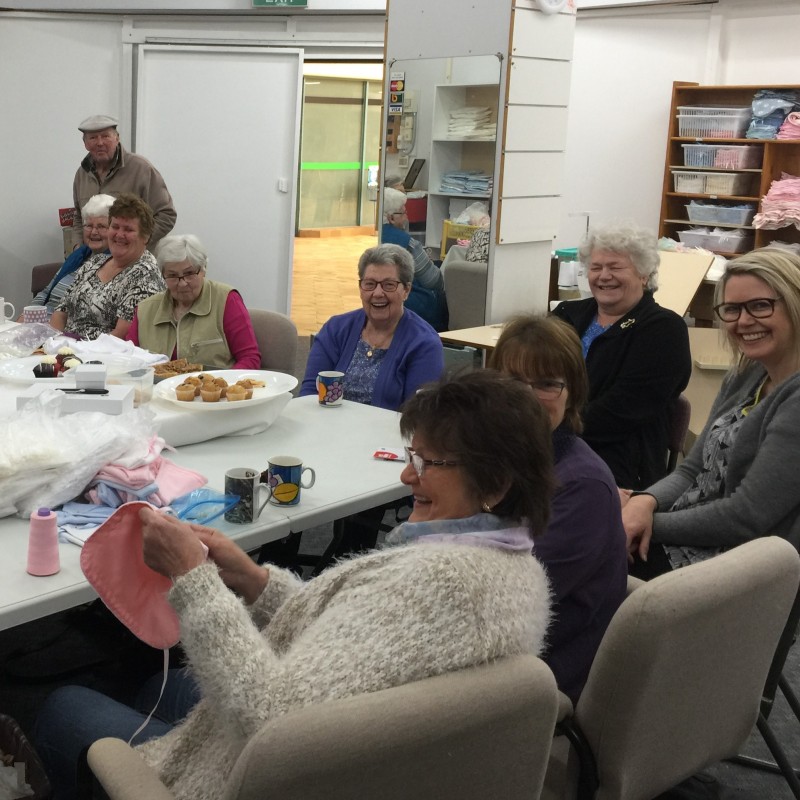 Marilyn has been helping make bunny rugs, sleeping bags, angel box linings, and tiny adorable clothes for our Treasured Babies program for four years.
Since she was a young girl, Marilyn has been a volunteer for various organisations for over 60 years. She has been a sewer since she was a young girl, and in her professional life, she spent 25 years doing alterations for people and even made wedding dresses
Her skill and care have had an immeasurable impact on bereaved families, and we are lucky that she stumbled across the Mooroolbark storefront.
Where she says 'I went in, and they locked the door and I haven't left since!'
The Treasured Babies program provides families with appropriate sized clothes that have been specially designed to adapt to meet different situations. Parents treasure their gift from Treasured Babies for years to come.
Like so many of our volunteers, Marilyn is not keen on being singled out. She wants to make sure that everyone knows there are so many different talented people, especially at the shop, who work so hard to help make items for families, 'the work and effort they put in are beautiful,' and just like Marilyn, they have helped so many families.
When asked why she volunteers, Marilyn says,
"Giving back to the community helps keep you sane.'
Marilyn gets a lot back from volunteering. She says 'To make the lining for the angel boxes is so special. It helps give families some closure, and we make sure they can tell it's made with love."
She also jokes that this is 'my life now. My husband has to put up with stuff being all over the house.'
Treasured Babies
Treasured Babies relies on the generous support of volunteers like Marilyn. The Treasured Babies items are provided free of charge to hospitals and funeral homes for bereaved families and babies.