Setting up your nursery for your new baby's arrival is an exciting time for parents.
Our Chief Midwife Jane Wiggill has put together the below checklist to help parents make their nursery a safe space for bub.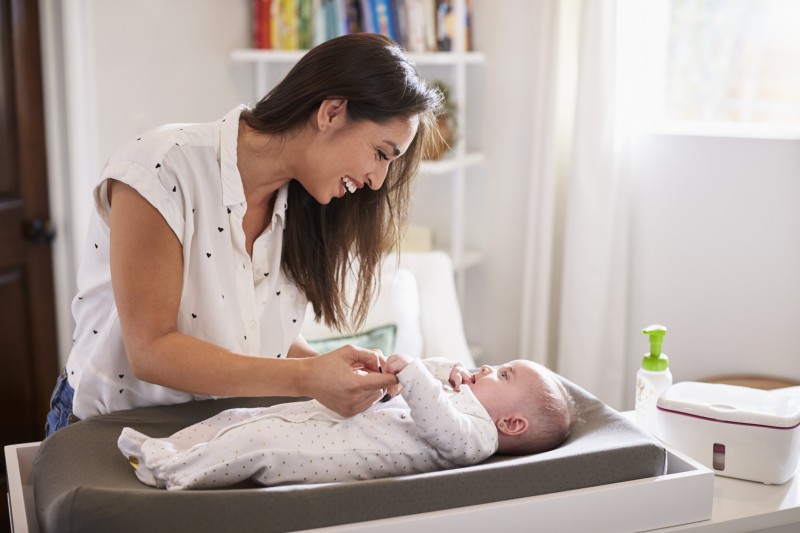 1. Purchase equipment that meets Australian Safety Standards:
"This is especially important for cots," Jane advises. "All new and second-hand cots sold in Australia must meet the current Australian and New Zealand Standard for Cots (AS/NZS 2172:2003) and will carry a label to say so.
"If you are planning to use a second-hand cot, check that it meets those standards, and that it is no more than 10 years old."
2. Make sure there is nothing in or around the cot
"Putting items in and around the cot could pose a risk," explains Jane.
"This includes bumpers, pillows, toys, lambs' wool, bunting, or mobiles.
"Also make sure your cot is positioned away from windows, where there is potential for accidents or injury from curtains and curtain cords.
3. Secure your furniture
"Make sure furniture such as tall boys or bookshelves to the floor or walls, to stop them from tipping over," says Jane.
"You can also secure drawers with infant safety locks, and position furniture so there is easy access to power plug points.
"This stops you needing to use extension cords, which can be a tripping hazard."
And, Jane says, removing electrical devices and closing off plug points with plastic guards can prevent accidental electrocution.
4. Change table safety
Never leave your baby unsupervised on a change table, as they can easily roll or fall off, says Jane.
"I find it helps to have everything you need within arm's reach when changing your baby, and always keep one hand on your bub while they are on the change table."
5. Have a comfortable breastfeeding chair
"Having a really comfortable breastfeeding chair that is easy to get in and out of, makes a huge difference. Especially for late night feeds," advises Jane.
"And if possible, have good, but dim lighting, for late night feeds and nappy changes."
Follow our other tips for a safer nursery setting
Use a firm, well-fitted clean mattress with no rips or tears
Use bedding that is lightweight and made from breathable fabrics
If you live in an older room, check for evidence of mould, and ensure the paint on the walls are not lead-based
Want to know more? Check out our recommendations for making up your baby's cot.
​