Influenza is a serious disease for pregnant women, the fetus and newborn babies. Pregnant women are more than twice as likely to be admitted to hospital with influenza than the general population.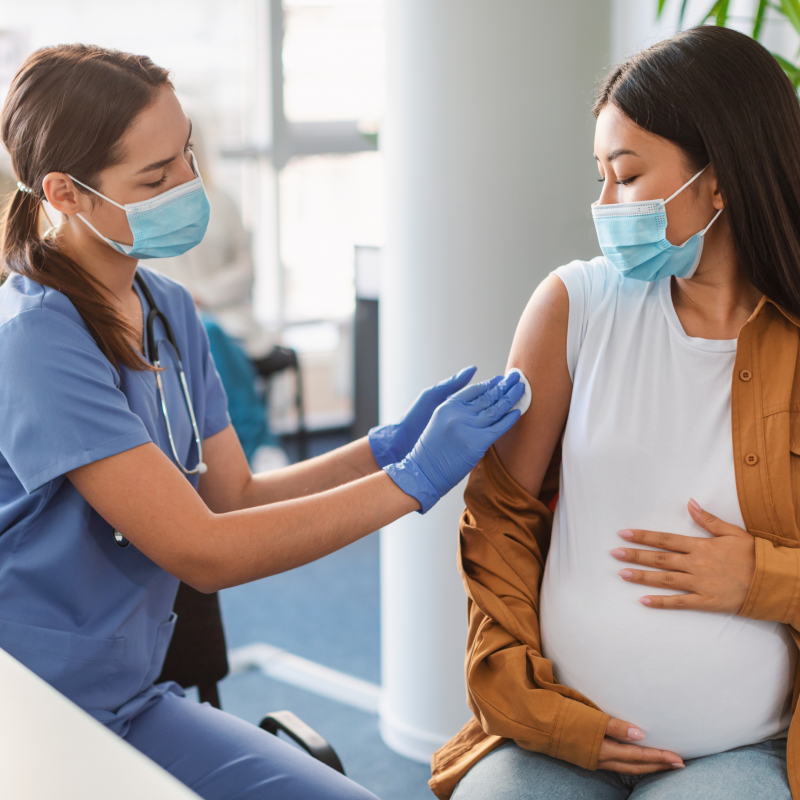 A number of changes occur to a women's body during pregnancy. These changes include reduced lung function, increased cardiac output, increased oxygen consumption, and changes to the immune system. Due to these changes, pregnant women have an increased risk of severe complications from influenza. The best way to protect pregnant women against flu is by vaccinating against it.
Many pregnant women are still concerned about the safety of the flu vaccine, with only half of pregnant women in Australia and New Zealand receiving the vaccination. However, the influenza vaccine is safe for pregnant women during any stage of pregnancy and whilst breastfeeding. No study to date has shown an adverse consequence of the influenza vaccine in pregnant women or their offspring. Vaccinations need to be given each year because the viruses are always changing. Vaccinating against influenza during pregnancy can not only protect women but provide ongoing protection to a newborn baby for the first six months after birth, when they are most vulnerable, yet still too young to be vaccinated themselves.
It is important to note that a flu vaccine will not protect you against COVID-19. Similarly, a COVID-19 vaccine will not protect you from being infected with the flu.
The Australian Technical Advisory Group on Immunisation (ATAGI) and the Commonwealth Department of Health have advised that a flu vaccine can be given at any time before or after, or at the same time as a COVID-19 vaccine.
Free influenza vaccine is available to all pregnant women in Australia and New Zealand. To receive the free influenza vaccination, pregnant women are advised to check with their specialist, GP, nurse, midwife or immunisation provider. Flu season' typically affects Australia from June–September, peaking in August, May onwards is considered the best injection time for patients to receive maximum coverage from their vaccines. Most people will have developed immunity within two to three weeks of vaccination.
To read more about Professor Craig Pennell, chair of the Red Nose Scientific Advisory Committee, please click here.
Written by Professor Craig Pennell
Chair in Obstetrics and Gynaecology and Professor of Maternal Fetal Medicine
Head of Discipline
School of Medicine and Public Health
Faculty of Medicine and Health
The University of Newcastle (UON)