Hot tip for hot months - what you need to know about using a port-a-cot while travelling​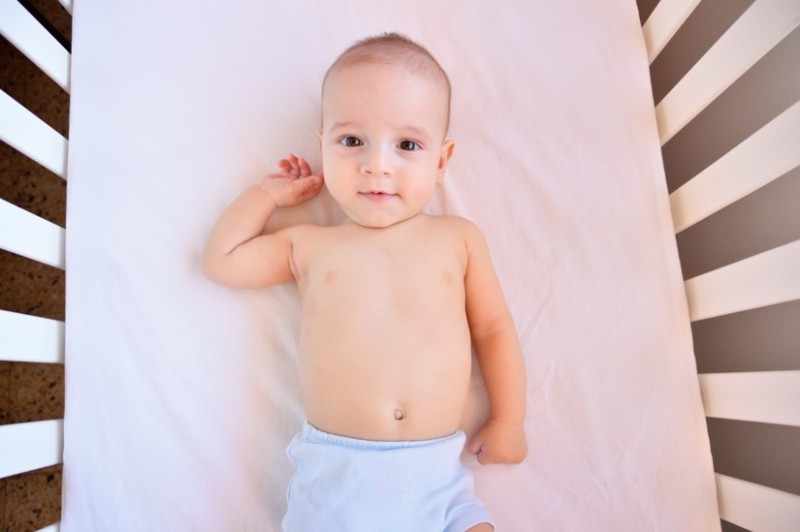 Your baby always needs a safe place to sleep, even while travelling. But, many port-a-cots found in hotels and holiday rentals can be unsafe and could put your baby at risk.
Red Nose Chief Midwife Jane Wiggill says while port-a-cots are a good option when away from home, parents needed to be mindful of potential risks.

"Most people think that port-a-cots in hotels and holiday rentals are safe, when in fact a lot of the time they are not," cautions Jane.

"If you are unable to travel with your own port-a-cot, there are steps you can take to check that the one at your hotel or accommodation provides a safe sleep space for your baby."

Your port-a-cot should meet Australian safety standard AS/NZS 2195.

"The label or sticker that says the cot complies with the mandatory standard should be found on both the packaging of the cot and the cot itself," says Jane.

Do not use the port-a-cot if there are rips or tears in the mesh, broken parts, or if the mattress isn't firm and well-fitted.

"Inspect your port-a-cot for damage, as rips and tears in mesh can expose your baby to potential hazards," Jane explains.

"And never add additional mattresses or padding to a port-a-cot, as your baby can become trapped between the extra mattress and bedding."

Jane also advises to make sure extra bedding is removed from the port-a-cot before sleep.
"Some hotels make up port-a-cots with blankets and pillows and other loose items, so make sure to remove these," she says.

"You can also phone ahead of time to make sure the port-a-cot at your destination is in good condition and meets Australian standards.

"You have the right to make sure your baby is sleeping in a safe environment when away from home," says Jane.

Want to know more about travelling with port-a-cots? Visit our Safe Sleep Advice Hub.