Our babies deserve to be recognised, even though we hold them in our hearts instead of our arms.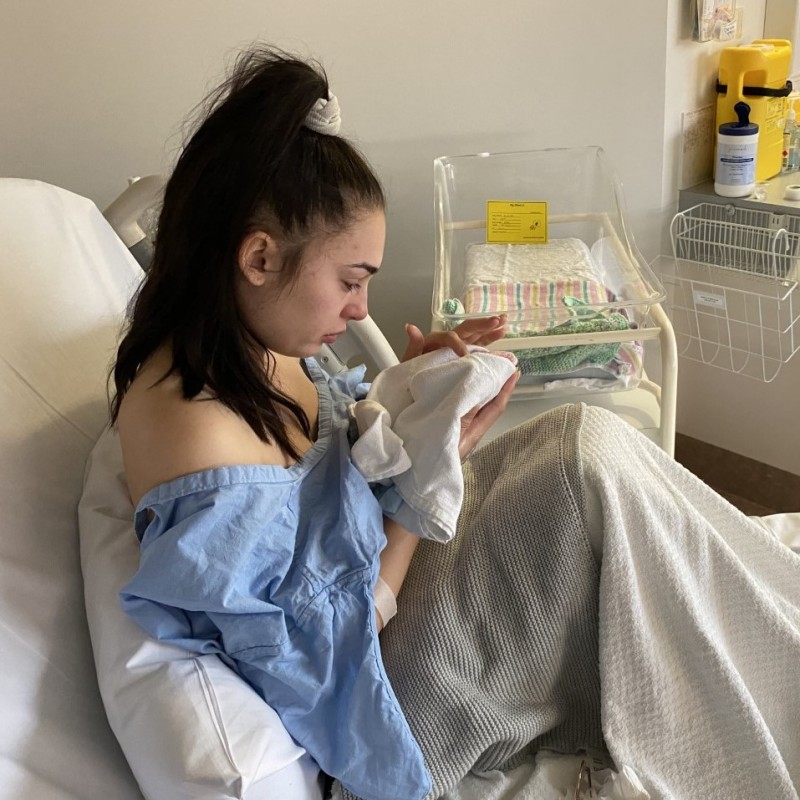 My name is Jessica M and I never thought that after having a miscarriage that I would go on to have a stillbirth, too.
My daughter Gigi was born still at 22 weeks in June 2021, near where I live with my partner Kieren in South Australia.
Of course after our previous miscarriage, I was worried. But then I hit that 12 week mark and I naively thought that nothing bad could happen from there. I was very, very wrong.
We were so excited about Gigi's arrival, a little girl was everything I had hoped for.
But then, in a routine appointment, we got the earth shattering news that Gigi was gone. I had never for a moment thought about what this would be like, my first labour, but delivering a stillborn.
I know the theme for Pregnancy and Infant Loss Month (PAIL) in October is silence, and this brought me memories of the silence in the delivery room, as I was about to give birth. This is not what I had imagined at all, but then of course my birth was not the same as every other first-time mum. My baby had no heartbeat and all throughout my labour I was more than aware of this fact.
When you are giving birth to a still baby there is no need for much medical attention leading up to the birth. No need for midwives rushing in and out of the room, no beeping of medical devices, no sounds of baby's heartbeat, no need for doctors, or talk of plans for when we get home. It was just me and my fiancé and one lone midwife who helped deliver my sweet little angel baby. When she was born there were no cheers, there were no screams, there was nothing. Just silence.
PAIL and Pregnancy and Infant Loss Remembrance Day on 15 October is an important time to address this silence. I will never stop talking about my Gigi, she was here. She was my daughter and my heartbeat held her every day of her life. Silence is never the answer. I will speak of her often - it assures me I will never forget her.
Our babies deserve to be recognised, even though we hold them in our hearts instead of our arms.
I never want people to think that no one understands their pain when they lose a baby. I understand. I am you & I am with you and we will always remember our babies.
October 15 is International Pregnancy and Infant Loss Remembrance Day.

Reach out to our 24/7 support line on 1300 308 307 or visit our support library

This year to acknowledge International Pregnancy and Infant Loss Remembrance Day we are sharing the moments of silence affecting bereaved parents to encourage conversation about pregnancy and infant loss for the month of October.