Mid-2020 was a time that many Australians will probably look back on as a time of uncertainty as the COVID-19 pandemic seemed to go from bad to worse.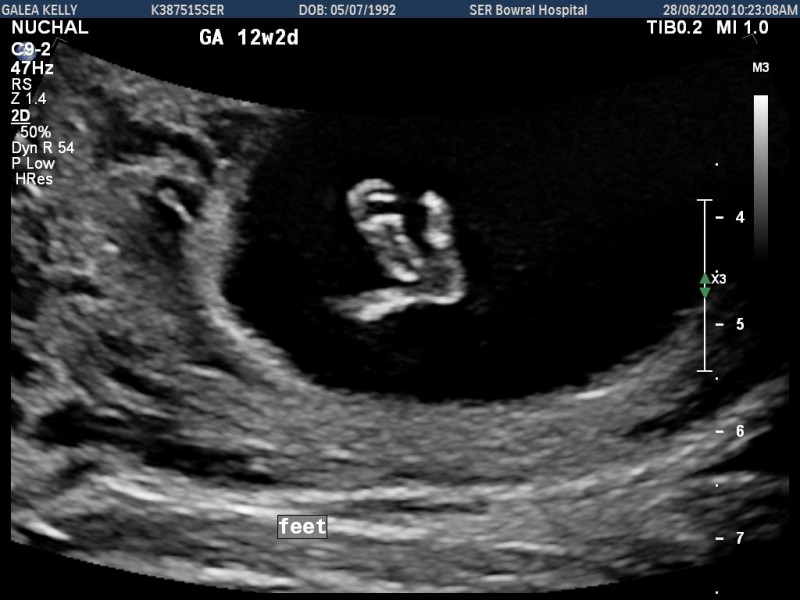 But for our family in Bargo, about 100km south of Sydney, it was a little different. While concerned about the COVID situation, we were over the moon that our third child – our daughter Leilani - was on her way.
My husband Frank and I were delighted, our then 4-year-old daughter Octavia was excited, and our 1-year-old son Loki, of course, had no idea that soon he wouldn't be the youngest in the house!
We had our routine 12-week scan, and unlike my previous pregnancies, this time there weren't any smiles coming from the doctor. It was entirely unfamiliar territory compared to what I'd come to expect.
Leilani's brain wasn't developing properly. We were told that she had a rare neural tube defect called anencephaly, which is a fatal condition. Babies with the condition die soon after birth, and most pregnancies with anencephaly end in miscarriage or stillbirth.
It was crushing news. At 13 weeks, Leilani was born still with Frank by my side. We all grieved our loss differently. My husband is a quiet griever, I'm more emotional and open and our baby son wasn't able to understand. Our daughter understood that her sister went into the stars and now watches down on her every night.
In the lead up to Pregnancy and Infant Loss (PAIL) awareness month in October, we reached out to Red Nose (and Sands) to share our story.
I feel it's important to share our stories. Often we aren't heard, and Red Nose supports and highlights the importance of speaking out. I hope that by sharing my story I can help others to not be afraid or ashamed to reach out for their story to be heard, too.
I know that the theme for PAIL in 2021 was silence, and I thought about this in light of what I've been through.
Nobody knows a whole lot about the reasons we lost our little ones - most often their conditions or reasoning for leaving us isn't spoken about, and it should be.
Countless times, things were said to us that discouraged us from speaking about our loss. Thing like, 'oh well, you'll be able to have another one,' and 'I guess it was good that she was so small and you weren't further along.'
Knowing how to approach people who have lost a baby is such an important thing, and we as a community need to know how to respond to loss in an appropriate way. Because every loss is a profound loss, and every little life lost deserves remembrance.
If you need support our Support Line is available 24/7 on 1300 308 307.

We're here for you