We never heard Noah cry, never heard him make a sound. It's something I will always wonder about. Of all the wondering, what would he have sounded like?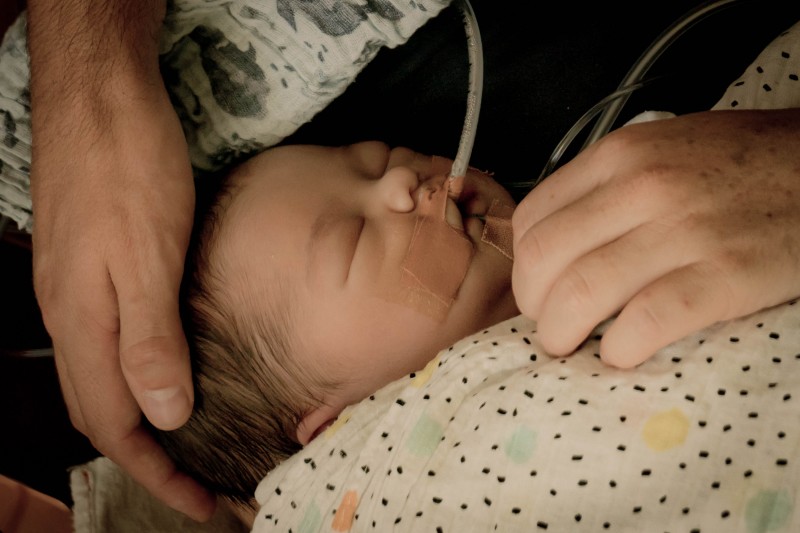 My beautiful Noah, my second child, little brother to big brother Charlie and loved son to Michael, was born in January 2021. He was 55cm long and weighed 3.7kg.
He died two days later.
After a pregnancy with no major issues, even during early labour it was a shock to be rushed to theatre for an emergency c-section. Despite being in none of the major risk categories, my placenta abrupted. This meant that during labour, Noah was without oxygen. He spent his short life in NICU.
We didn't get to spend a lifetime with Noah, but we are so grateful to The Women's, especially the NICU team, for the time we were able to have with him.
Despite no longer being in our arms, Noah is a much-loved member of our family. We want to talk about him and the amazing impact his life had on our family. Instead of announcing the birth our baby, there is a silence around the death of a child like no other. Yes, for death caused by old age or illness there is a certain type of silence.
But, when a baby dies, the silence is deafening.
We share our story because it's nice to share our Noah with the world, even though his story isn't a happy one. It's still his, and we are the only ones who can tell the world about him.
And if we can't say his name, who will?
When Noah died, we were connected, by the hospital, to a Red Nose Bereavement support worker through the Hospital to Home program. We have also attended some of the group support sessions. Nothing can make Noah's death ok, but having support around us, especially from people who have experienced the same thing has helped.
We love and miss Noah every day. Moving on, silence and time doesn't take away that feeling. We just have to be brave, to accept, talk about and carry our second-born son in a different way.
October 15 is International Pregnancy and Infant Loss Remembrance Day.

Reach out to our 24/7 support line on 1300 308 307 or visit our support library

This year to acknowledge International Pregnancy and Infant Loss Remembrance Day we are sharing the moments of silence affecting bereaved parents to encourage conversation about pregnancy and infant loss for the month of October.