In the lead up to International Pregnancy and Infant Loss Awareness Day we have spoke to wonderful Mackay Walk to Remember volunteer co-ordinator Carmen. She talks about what she does to organise the event and why it's so important to her.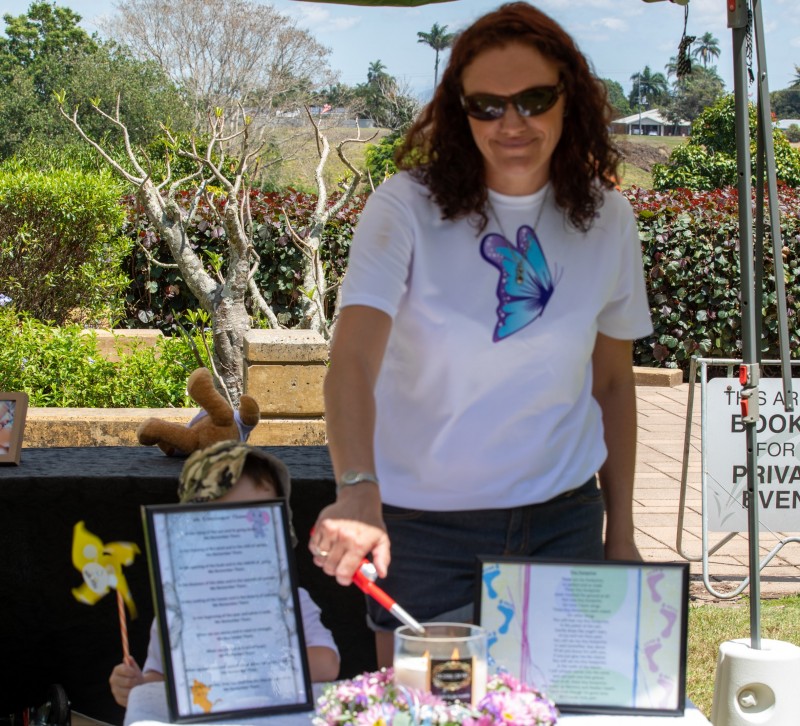 Carmen is a single Mum of a five-year-old son, an almost one-year-old and the beautiful Ava Mae, who was stillborn.
She is also a children's swim teacher and currently studying a Bachelor of Nutrition. It's hard to imagine many people busier than Carmen. But pulling together the Walk to Remember in Mackay is important to Carmen.
'It is so worthwhile to volunteer. It's great to be part of the community, it helps me, and it helps others to remember their loved one.'
Carmen first became the champion of the Mackay Walk to Remember when the previous organiser moved from the region, and her first event was held in 2019.
Walks to Remember are a chance for people whose babies have died to gather and walk the steps their children never got to take. It gives families the opportunity to openly talk about their babies with people who have experienced a similar tragedy.
When asked what she does as the organiser of the Walk to Remember, Carmen responds, 'ground hire, safety, setting up equipment, fundraising, arranging donations of food, pulling it all together and doing a reading on the day. Just everything, really!'
Despite being busy, Carmen thinks being part of the community gives her so much.
'We're together just due to circumstances, we probably wouldn't have met otherwise, but the families are beautiful people. It's lovely to come together, it means so much to people.'
Carmen has continued to dedicate her valuable time, volunteering again in 2021 and this year, delivering more beautiful Walk to Remember events for our bereaved families. Carmen, along with her local team, has also raised more than $2,000 for Red Nose in the lead-up and at the Walk to Remember event this year!

Without volunteers like Carmen, Sands and Red Nose wouldn't be able to run Walks to Remember across the country. If you've been inspired by Carmen's story and would love to give back, please click the link below. We look forward to welcoming you to the Red Nose volunteer team!