Red Nose's safe sleep guidelines have always recommended that babies sleep on their back on a firm, flat surface that is not tilted. Now, consumer advocacy group CHOICE has echoed this advice.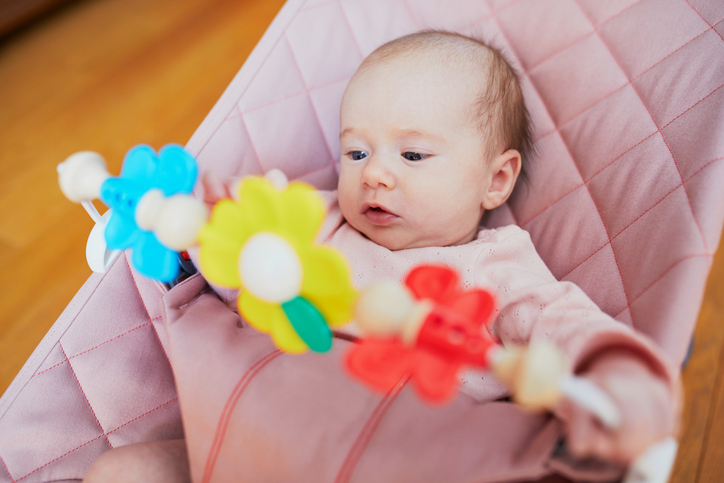 Following 73 recent infant deaths linked to inclined sleepers in the US, experts recommend parents avoid them completely to keep children safe.
But why are these devices so popular? As parents continue to look for ways to help their babies sleep in an attempt to reclaim hours of lost sleep for themselves, many claim that sleeping babies in an inclined position helps to settle their babies and ease the pain and discomfort associated with reflux.
This parenting practice is often a reflection of what is observed in the hospital setting which may have been clinically appropriate for that environment, however, we know that despite scant evidence of its effectiveness and increased safety risks, tilting babies for sleep continues in the home.
Scientific research has revealed sleeping babies this way significantly increases the risk of sudden unexplained infant death and Red Nose strongly advises parents and care givers against sleeping their babies in this way.
Joint recommendations from the North American and Societies for Pediatric Gastroenterology, Hepatology as well as the National Institute for Health care Excellence (NICE) in England and the American Academy of Pediatrics all strongly state that supine (back) sleeping provides airway protection for ALL babies.
"Sleeping a baby on a surface which is raised or tilted encourages the head to fall forward into a chin to chest position which can lead to suffocation because the airway becomes compressed and obstructed, blocking airflow" says Red Nose ChiefMidwife, Jane Wiggill.
"Additionally, if baby were to roll when placed on a tilted surface, they could become trapped or strangulated by the harness and/or suffocate against the soft base and/or the padded side."
She also advises of other risks to a baby's safety when using these devices, including falls.
Placing baby on their back to sleep on a surface that is firm, flat and not tilted means the airway can function optimally when sleeping, minimising the risk of SUDI or SIDS.
If you are unsure of where to start on your safe sleep and settling journey, speak to one of our safe sleep educators on our Safe Sleep Advice Line: 1300 998 698 (Mon–Fri 9am till 5pm)