New parents are bombarded with suggestions for what they 'need' for their baby, from well-meaning friends to online influencers and even very clever ads. But which baby products do you really need?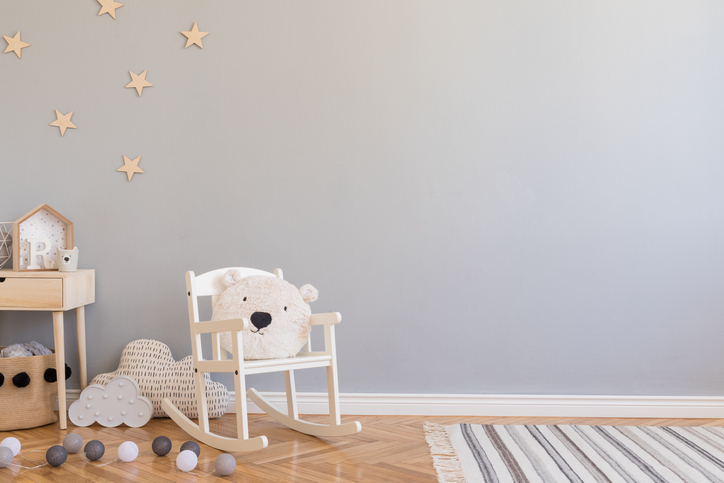 With all of the marketing and social media hype, it can feel like you need a million products to care for your baby properly. However, not all products sold for babies are safe. As discussed by CHOICE, very few baby products in Australia are subject to mandatory safety standard. Examples of products without a mandatory standard include Bouncinettes, rocking cradles and hammocks. This means that manufacturers are not required to meet any specific safety guidelines when making these products.
There have been accidents associated with bouncers, rockers and hammocks such as falls and entrapment, but the biggest hazard is the risk of a fatal sleeping accident. When a baby is put to sleep in one of these devices, the incline or shape of the product encourages their head to roll forward, potentially blocking their airway.
Other items such as bedding can also impact on your baby's safety during sleep. Soft bedding accessories, like pillows, bumpers, or sleep positioners should not be introduced until your child is out of a cot and into a bed, even if they are marketed as being suitable for a cot. Bumpers and sleep positioners could block a baby's airways or cause overheating. Pillows can also cause a baby's head to tip forward, making it difficult for baby to breathe.
Finally, teething necklaces, such as amber beads, should not be worn during sleep. There is no scientific evidence that they relieve the pain of teething, and they could become tight around baby's neck, restricting breathing or even strangling your baby. Necklaces may also break, and curious bubs may choke on loose beads. Babies should always be supervised if wearing such products to reduce the risk of strangulation and choking.
As with any product, even safe items can become dangerous if not used correctly. For example, many parents like baby slings or carriers as a way of staying connected with their bub. However, if you choose to use a sling it is critical that the sling is appropriate for your baby's stage of development and that you follow the TICKS principles (link to sling and carrier article).
All babies really need for safe sleep is:
Their own safe sleep space (in your room for the first six months)
A firm, flat mattress, and
A light blanket that is firmly tucked in, or a safe sleeping bag
Anything else added to the sleep space may increase the risk of a fatal sleep accident. If you're a new parent, keep things simple when buying for your baby.
Here's a simple guide to setting up a nursery.

Last modified: 1/12/22